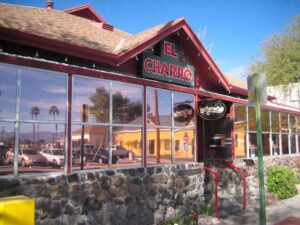 Tucson is a world-renowned Mecca for Mexican and other fine-dining restaurants.  But don't take my word for it ( we're kinda biased 😉 ), you can ask UNESCO!  They awarded Tucson the prestigious rank of "World City of Gastronomy" and wrote that our downtown boasts the best Mexican food in the country!
Living in Tucson for most of my life, I am spoiled by the fantastic eats at all of the amazing local restaurants.  But how do you find local restaurants if you're new to the area or just visiting?  Thankfully, Downtown Tucson has exploded as a location for industry and new businesses, especially dining and catering.  Just take a stroll downtown and trust that no matter where you go, the food will be amazing and the hospitality will be second to none.
The Best Restaurants Are Local
Downtown Tucson doesn't have a monopoly on delicious food. You can find a great local restaurant no matter which part of town you are in.  As Realtors®, Darren and I find ourselves driving to
homes for sale
all over Tucson.  We know about great little mom-and-pop diners and tiny boutique restaurants in far-flung places around the city.  Check back regularly as we build this section into the definitive stop for restaurants and restaurant reviews in Tucson!