Tony Ray Baker, ABR, CLHMS Guild Luxury, CRS, GRI | LC 529176008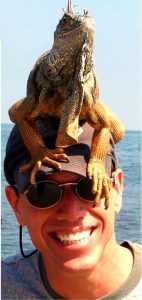 Tucson REALTOR ® – Hi, I'm Tony Ray Baker, my friends call me Tony Ray. I have been helping my friends, family and clients buy and sell real estate in Tucson since 1994. I enjoy every aspect of real estate, from negotiating to advertising and marketing, real estate is my passion. It is my full time career and has been since the day I started. I am lucky to say that I love what I do because I do what I love.  Darren Jones, below, is another fine Tucson REALTOR®
If I'm not selling homes, you might find me traveling, kayaking, making glass or most likely … eating lol.  Thank you for visiting my website about Tucson Real Estate.  I've been buying and selling homes in Tucson for over 20 years with fantastic results for my clients!  Let me show you what I can do for you!  Simply give me a call today at (520) 631-TONY (8669) or fill out the contact form on the right (below for mobile visitors) to get started today!
Darren Jones, ABR | LC SA634456000
Tucson REALTOR ® – Hi, I'm Darren. I am very glad you decided to check out our website. I am not going to bore you by trying to convince you how great I am but I am pretty sure you want to know a little or you would not have clicked the "about us" tab.
So, short and sweet: I have been licensed in Arizona since 2010 and I work with a great team of people who share my passion for providing the level of service I would expect from a Realtor that I wanted to work with. In fact, I hired Tony Ray Baker to sell my home before I became a licensed Realtor in Arizona. Now, we get to work together. I love to travel, work with glass and play with our adorable princess Keeley whose picture you see below.
If there is any way I can be of assistance, please give me a call at 520.730.5203. No pressure, that's my promise.
We are Full Time, REALTORS ® Who Have Been Helping Buyers and Sellers with Their Residential Real Estate Needs In Tucson AZ and Surrounding Cities Since 1994.  Our Focus is on the Client Experience from the Minute We Meet. We Strive at All Times to Exceed Every Clients Expectations so That They Will Feel Comfortable Referring Us to The People They Care About.
Dee Buizer
Originally from Bangkok and raised in the San Francisco Bay Area, Dee Buizer enjoys good food and the Frank Lloyd Wright's beautiful architecture of Victorian houses line the streets of San Francisco. Passionate about food and housing, Dee has accomplished both professions successfully.
An award-winning Chef, Dee's first profession was owning and operating restaurants that serve the best Thai cuisine has to offer. Between 1987 and 2020 she opened a total of six locations across the U.S., including her most recent one, Senae Thai Bistro, in downtown Tucson. Having closed Senae (July 2021), she has gone back to her second passion, Real Estate.
In the mid to late 90's, she took time away from the restaurant business to raise her two beautiful children and entered the Real Estate industry in the Phoenix area. While on the surface these might appear to be altogether diverging professions, but at their core, they both appeal to Dee's desire to serve people so she can see the smiles on their faces when they are the recipients of her exceptional service.
Dee truly enjoys helping buyers in finding their dream home, so she has joined Team Tony Ray Baker, one of Tucson's most successful ReMax teams. She is delighted to be part of Tony Ray's team that offers state of the art marketing plans & strategies, matching buyers to their dream homes, and helping homeowners sell their homes at optimum prices and
speed.
For fun, Dee enjoys traveling, playing tennis, visiting with friends and family, and, of course, cooking.