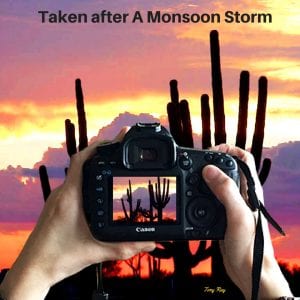 The Inside Look At The Varying Types Of Tucson Weather Phenomena
Tucson is world-renowned for it's fantastic climate and 9 plus months of bright, sunny days each year. However, did you know that Tucson weather has other features as well?
I know a nice downpour isn't appealing if you're moving from Seattle or what have you, but trust us, once you're here, you'll appreciate the changing of the seasons.
If brand new to Tucson, please use this page to learn all about Tucson's weather and how incredible it is to wake up everyday to serene, unobstructed sunrises and end each day with spectacular desert sunsets.
Be sure to read about the weather phenomena, as well. While we don't have haboobs in Tucson, they do affect surrounding areas so it is important to understand what they are and when they occur. Also, be sure learn how some of Arizona's elements; summer heat, flash flooding, microbursts, and lightning during the monsoons, can directly affect you.
Once you've read enough and you want to see how amazing Tucson is in person, request your very own Free Relocation Package and I'll be in touch to figure out when we can get you out here for a tour.
Sunny Tucson has been my home for my whole life and I'd love to show you all the benefits of living here and share it with you and your loved ones.
Have a Nice Day,
Tony Ray
(520) 631-TONY (8669)