How To Become an Instant Local
In the summer, find the shade and park under it. It's worth the walk
Get your windows tinted to the legal limit with top quality, high
UV protection tint. We have UV clear tint on our BMW windshield.
It rejects a high percentage of the UV radiation and it rejects heat
(definitely noticeable)Ask Darren or Tony Ray for a reputable window tint company that
knows legal limits and offers lifetime warranty and remember to
download their 5 Star App
DMV – Avoiding the Long Lines –
Want to Avoid Long Lines with Lots of People? Drivers License, Vehicle Registrations, Titles and Identification CardsGo to Academy of Driving, they usually have short line:
They are located at 4733 E Broadway Tucson AZ 85711 on Broadway just East of Swan Rd.
https://academyofdrivingmvc.com/
Tucson is known for amazing hiking trails and landscapes.
Remember these things before going out on a hike:

Always check your favorite weather app before you go hiking. Dry Washes can turn into torrents of water and debris.
Take more water than you need.
Do not hike in dry river beds, they can become filled with torrent water very quickly.
Dehydration
Drink water, more than you think.
Caffeine dehydrates so drink one glass of water for each caffeinated beverage on top of the amount you should drink daily.
According to the Mayo Clinic, the recommendation is 3.7 liters (124 ounces) for men
and 2.7 liters (92 ounces) for women. Your body size, climate, level of activity and
overall health can also affect how much water you need.
Drink electrolytes – sodium, potassium and magnesium run through your
bloodstream and affect your energy levels
The humidity is so low in Tucson that water evaporates through your skin.
Signs of dehydration can be:
fatigue, dry sinus, dry eyes, nausea, fast or irregular heart rate headache
If you are drinking tons of water and still thirsty, you may need electrolytes
Eat Water – best-hydrating foods include cantaloupe, celery, cucumbers, green
bell peppers, iceberg lettuce, peaches, radishes, star fruit, strawberries,
tomatoes, watermelon

Navigating Tucson
If you are in the city of Tucson, the Catalina Mountains are North
If you are in the city of Tucson, A Mountain is to your West
The city is on a grid and most roads follow that system
Broadway is the Zero Point for North and South

1000 N Campbell is about 1 mile North of Broadway, 2000 is about 2 miles and so on

Stone Ave is the Zero Point for East and West

1000 E Speedway is about 1 mile East of Stone, 2000 is about 2 miles and so on

Avenues run North and South
Streets run East and West
Roads can run any direction, Ft Lowell Rd runs East and West and Country Club Rd runs North and South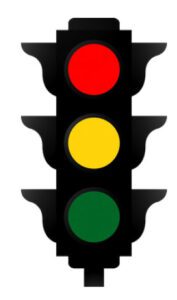 Some Roads Change Names:
From I-10, traveling East – Ina Road becomes Sunrise right after 1st Ave
From I-10, traveling East – 6th St becomes 5th right after Country Club
From Speedway, traveling South – Campbell becomes Kino Parkway right after Broadway
From Speedway, traveling North – Wilmot becomes Tanque Verde right after Grant/Kolb
From Craycroft , traveling East – Grant becomes Kolb right after Wilmot/Tanque Verde
Some lights have green arrow after and some have green arrow before and just when you think you know which is which, the city will change them.
Must Have Tucson Trailblazer Apps!
Tucson Streetcar
Track the Tucson Streetcar live. Tucson Streetcar offers live updates on the Tucson Streetcar (SunLink) and makes it convenient for consumers to be able to locate the nearest stop and location of the streetcar itself.
App Store / Google Play
Tucson Electric Power App
Easily manage your TEP account from anywhere on your phone. You can check your balance, pay your bill, and check your monthly usage all from your phone.
App Store / Google Play
Bird Scooters
Explore Tucson the car-free way with Bird! Birds are shared electric scooters that can be used through the app and picked up and dropped off anywhere. The map on the app will display different locations for all scooters available in your area.
App Store / Google Play
Razor Scooters
Much like Bird, Razor Scooter Share allows you to ride Razor electric scooters anywhere around Tucson. Use this app the same way you would use Bird with the map showing the different locations for each scooter.
App Store / Google Play
Tugo Bike Share/PBSC
PBSC app is for all the urbanites around the world who make bike sharing part of the pulse of healthy city life. Our friendly app has all the features you need to locate a station, quickly rent a bike, and enjoy happy journeys.
App Store / Google Play
GoTucson Transit
GoTucson Transit allows you to purchase fares for any Tucson
Public transportation. This includes the Sun Tran, Sun Shuttle,
and SunLink!
App Store / Google Play
GoTucson Parking
With this app, street parking is much easier in Tucson. Parker's
can conveniently pay and extend their parking session through
the app!
App Store / Google Play
Tucson.com App
The Arizona Daily Star brings you Tucson News, Arizona
Wildcats, videos, photos, and more! Get breaking news and
sports alerts from the Arizona Daily Star App!
App Store / Google Play
This is Tucson
Your Tucson BFF – Don't miss out on the best things to do or best
things to eat all over Tucson! Get information from all parts of
town: Tucson, Oro Valley, Marana, Vail, Sahuarita, and Pima
County.
App Store / Google Play
Visit Arizona
The official App of Arizona is a dedicated concierge all on one
app. Get personalized recommendations for what to see or do
around Arizona and tailor your experience to you!
App Store / Google Play