Client Reviews for Tony Ray and Darren
"I hired Tony to help me a buy a house. He is one of the most disciplined and punctual people I've ever known. His ability to work efficiently under stressful conditions and nerve-wrecking deadlines speaks volumes about his hard work and determination and his composed demeanor. If you are looking for a Realtor that will go the distance for you I strongly recommend Tony." January 22, 2010
– Ann Weaver
"I had the privilege of working with Tony Ray in a real estate transaction recently. We both represented the buyer… Tony Ray as the real estate agent and me as the lender. What a joy it is to work with someone so driven to helping the buyers fulfill their dreams of homeownership.
Tony Ray is a brilliant negotiator, always doing what was right for his client. I was impressed with Tony Ray's knowledge and dedication to making the transaction as smooth as possible, especially in this new world of buying and selling real estate!"
July 17, 2013
– Sue Pullen, Fairway Mortgage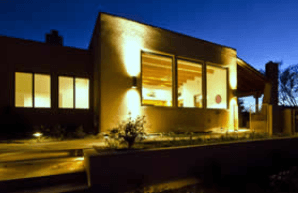 "Tony Ray is a consummate professional. He worked diligently to market and sell my home in a rocky Real Estate market. He not only sold my home, he got a full price offer when there were 3 other similar properties underpriced in my neighborhood which had gone unsold for quite some time. His ability to strategically market and find qualified buyers made the process quick and painless. He is both professional and personable, I would not hesitate to recommend his services to anyone." October 20, 2011
– Darren Jones
"I have know Tony Ray for more than 15 years and he is outstanding in providing impeccable service to his clients and customers. He is very detailed oriented and committed to making all his transactions seemless." October 11, 2011
– Pam Cox, Branch Manager, Escrow officer, Title Security Agency
"Tony Ray is one of the best real estate agents I have ever worked with. He pays close attention to details and becomes very creative when needed. In my opinion, there is no other agent out there as thorough as Tony Ray. I know, I've tried to find one in Wisconsin (Tony is not liscensed in Wisconsin) and they just do not measure up.
You are in very good hands with Tony Ray." January 16, 2009
– June Cleveringa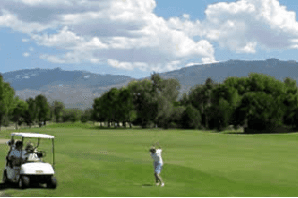 "Our Realtor in NJ referred us to Tony Ray Baker.
From our first meeting we could see that Tony ray loved his work and loved people. Tony Ray is enthusiastic, energetic, positive, conscientious and professional. He listened carefully to what we were looking for in a home and then showed us properties that matched our criteria.This ability to listen and focus on the client was very important to us as we had only a short time to find a home.
Tony Ray is also a creative person. He is able to visualize color and furnishings in a home even if there is nothing in it, and the walls are builders white. Tony Ray helped me picture my own things in a potential home and see multiple uses for the same room, i.e. a bedroom as a home office. Tony Ray knows the Tucson area and its real-estate market. He helped us find a beautiful home in Rancho Vistoso. We love the area and our home and is perfect for us.
When you call Tony Ray his answering machine states that he is your Real-estate agent for life. He truly means this. After an offer is presented and the home has "closed", Tony will continue to contact you about once a month. Through his phone calls and newsletter he continues to serve his clients by sharing helpful maintenance tips and contractor referrals. He made the entire process of searching for a home fun and as stress free as possible. We highly recommend him for anyone searching for a home in the Tucson area."
– Dan & Jill Wiersma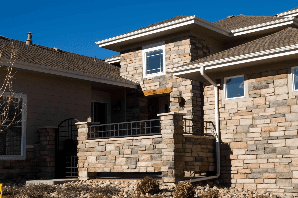 "In January of this year my husband, Matt and I were in Tucson looking to purchase a second home. We had a small window of time in which to accomplish this goal. Fortunately for us our real estate agent was Tony Ray Baker. He was highly recommended by a mutual acquaintance. He exceeded even that recommendation.
He was very knowledgeable about the real estate market, incredibly patient and personable. What impressed us was the level of professionalism that Tony Ray Baker exhibited in every transaction involved in purchasing our home. It was clear that his level of integrity and professionalism was reflected in all the other business people we dealt with in the process of closing on this home.
These qualities, from our perspective, would be enough to highly recommend Tony Ray Baker. He went far beyond what I feel most realtors would do, furthermore, Tony made sure that we were connected to an honest and professional group of individuals that made our home buying experience in Tucson a very pleasant and easy one. He had a list of resources that he had screened and could highly recommend from painters to contractors to a list of good restaurants and even the best place to get your car washed.
Tony Ray took the stress out of moving and relocating and made the experience incredibly pleasant. We highly recommend him." January 2006
– Christine Walsh
To The Raytheon Relocation Team:
"My fiance Jan and myself visited Tucson in December of 1998 to familiarize ourselves with the area. We both agree the weekend itinerary put together by Raytheon was an excellent program to insure all employees received adequate information on which to make a relocation decision.
One major concern for most people faced with making the decision to move to Tucson is the cost of housing. We heard several comments while in Tucson and several since we have returned to Texas about the lack of affordable housing.
Jan and I would like to relate our experience while looking for housing in Tucson. Tony Ray Baker contacted us prior to our departure from Dallas to schedule an appointment to look at available homes. He asked us what we were looking for, i.e., size, area, price range, etc., which we were glad to share with him. He met us in Tucson with a list of homes he had chosen which met our criteria. He showed us homes in more than one area of the city, which allowed us to see the areas and the variation in prices from one area to another. And, just as important, he did not show us homes we felt were out of our price range. We came home convinced there were homes in Tucson that met our expectations. We owe this realization to Tony Ray for his understanding of our needs and his efforts to show us exactly what we asked to see.
If I may, I would like to make a suggestion for future familiarization trips. Have someone contact each employee to inquire about individual housing needs. Then show each employee homes, in more than one area that meets their criteria. It may be possible that most employees are only seeing homes in the more expensive neighborhoods and they don't realize that there are other options available. Tony Ray showed us the East, West, North, and Northwest areas to give us the chance to evaluate each area. It would be a plus if all employees had the same personalized tour based on their individual criteria." January 1999
– Everett Lindsey