Kyndle Kuchera Client Review for Tony Ray Baker & Darren Jones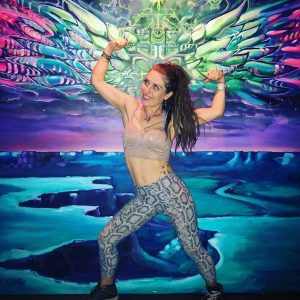 I found Tony Ray & Darren when I was searching for Tucson homes for sale online. I knew that I was interested in living in the downtown or U of A area so I began scanning the inventory on google. Google lead me to Zillow. There I got a feel for pricing and what kind of inventory there was in Tucson.
As fate would have it, I found a downtown industrial loft that was listed on Zillow and I fell head over heels in love with it. Unfortunately, it was not available. It was in a contingent status. I googled the property address to see if I could find more information and maybe find some similar properties.
When I searched the loft's address, www.SeeTucsonLofts.com came up. Browsing through the loft site taught me a lot about the different loft offerings in Tucson.
It also lead me discover that Tony Ray Baker and Darren Jones who specialize in downtown Tucson lofts. BTW, they also work with the downtown area and know the rest of Tucson as well. Already knowing I wanted to work with the loft guys to help me find a loft, I decided to give them a call. We had a nice chat.
Tony Ray's easy going, fun and funny nature made it seem like I was talking to an old friend.
I knew that he actually cared about helping me and was not some stuffy desperate salesperson. He explained to me what contingent meant. The loft was already in a contract with someone else so I could not view it or make an offer at that time. He also said, feel free to call him back because sometimes he knows about listings that will be coming on the market. He sells almost all of the lofts in the building I was interested in living in.
Three weeks went by and I still couldn't stop thinking about the loft. I had remembered how nice Tony Ray was and how he invited me to call him to see if he knew of anything that would be coming available. The phone rang and he was shocked to hear me on the other end. He said, "You're not going to believe this. I just got off the phone with the buyers and they have decided to back out. I was just going through my list of interested buyers and I was about to start calling them the news."
Just my luck!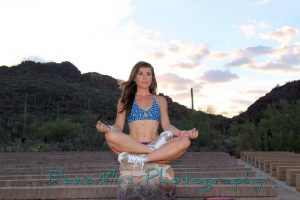 Excited, I told him I had been looking at the photos of the home daily and I wanted to see it and make an offer. Tony Ray made time for me and we met at the loft an hour later. It was even more beautiful than the photos. I requested to write an offer and he was so un-salesperson-like! He asked me if I was sure and if I wanted more time to think. I assured him that I am a good online shopper and that I had already done a ton of research, which I had thanks to Tony's website.
He brought me back to his home office and I met his partner Darren Jones. They both talked me through the process and helped me decide and helped me make my offer. I listened and agreed with their logic. They rearranged their whole day to help me get my offer in asap. Because, I was in a hurry, hoping to not have to compete with other interested parties.
We got all the paperwork turned in that day and became friends as well.
The buyers accepted my first offer but there were two different banks involved. It took 8 long months to to close the sale. Tony Ray & Darren did their best to move my paperwork along and call the responsible parties to check in. They were on top of the process the entire time and constantly communicated with me. The timing was right around the holidays. They kept telling me they were going to do their best to get me in by the New Year.
The way it all turned out was magical and serendipitous.
I got the loft of my dreams by intuitively calling at the perfect time. Then we finally closed the deal on December 24th. Yes, that's right, I got the keys on Christmas Eve. None of this would have been possible if Tony Ray and Darren weren't going to bat for me and providing attentive service. And they were so kind to work right around the holidays. They even met with me on Christmas Eve to hand me the keys so I could have the best Christmas gifts ever, owning my dream home and making two incredible friends.
Thank you both for being so good at what you do and asking me to be part of your client reviews.
– Kyndle Kuchera