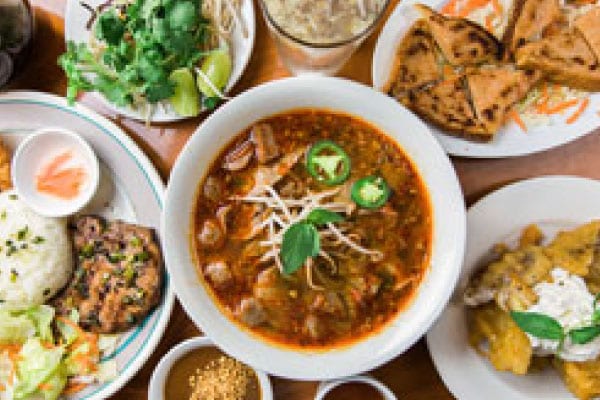 My Description:
If you are looking for authentic Vietnamese cuisine, then you must visit Ha Long Bay. It is conveniently located in the Colonial Plaza, which is in the heart of Tucson. They offer a vast array of dishes, including vegan, seafood and meat lovers. They are open seven days a week and offer dinner after 3pm.
Service Description:
Ha Long Bay is an authentic Vietnamese restaurant located in Colinia Plaza in Tucson, Arizona. We serve rice platters, noodle soups, fried rice, and more! Our Pho Noodle Soup is a local favorite and the following are a few types that we serve: Eye Round Beef and Meatballs, Shrimp, Chicken Slices, and Steamed Vegetables and Tofu. Our traditional dinners include Spicy and Hot Fish Simmered in a Clay Pot, Viet Cubed Beef with 5 Spices and Garlic Flavored, and Curry Basil Filet Fish. Don't forget to try out our Steamed Vermicelli Noodles such as the Bun with Grilled Lemon Grass Pork and Crispy Roll and Bun with Sugarcane Grilled Shrimp!