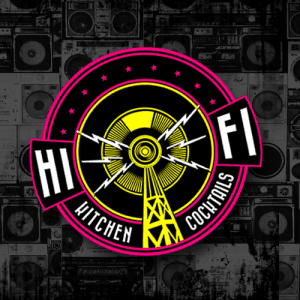 Hi Fi Kitchen and Cocktails
345 E Congress St #101
Tucson, AZ 85701
(520) 268-9110
Website & Facebook
Hi Fi is commonly known as a nightclub and sports bar but did you know that Hi Fi also serves a full menu made in house?
They offer a full menu including salads, hummus, burgers, pasta and milkshakes.
I have two favorite things on the menu. First is the Jalapeño Mac and Cheese.  I just call it Crack Mac. This cheesy jalapeño goodness is so creamy and mouthwatering that you actually cannot stop eating it. My other favorite is the Chicken Parmesan slider balls. They use ground chicken and lightly bread it to form a chicken Parmesan ball. It comes served on a Hawaiian roll with mozzarella and marinara. It's heaven in your mouth.  You can order these little sliders as a stand alone meal or as an add on. Trust me, you'll want more than one!
Hot days are a great time to enjoy one of their many milkshakes.  But hey, it's a bar so add some Baileys or Kahlua!  So, Spice it up.
Happy hour is served up  everyday from 3-6 PM with food and drink specials.
Late nights Hi Fi becomes an Electronic Dance Club. There is a dress code in the evening, so be sure to dress to impress.  Leave those sneakers and ball caps at home.
Hi Fi was awesome enough but they recently added a major new feature.
They added their very own, back yard playground.
That's right, play pool, giant Jenga, Shuffleboard, giant Connect Four and Bean Bag Toss while watching your favorite game on one of a billion giant TV screens.
OK, maybe not a billion, but a lot, and there are no bad seats. Inside, the wrap around bar and lounge seating are a great place to try something from their menu featuring in-house made specialties.
If you think this is your regular bar food menu, you are in for a huge surprise.
The mac and cheese alone have made grown men cry.
All menu items are made from scratch with fresh ingredients, from salads and sandwiches to wings, burgers and the quinoa power bowl.
There is also a great late night menu for when you just can't get enough play time.