UNESCO Awards Little Ol' Tucson as Creative City of Gastronomy
Darren and I have been saying it for years; Tucson has Outstanding, Amazing, Spectacular, Delicious, Unique, Hard to Find Anywhere Else, Marvelous, Take Your Breath Away, Extraordinary Food! Thanks UNESCO for agreeing, sort of.
UNESCO recently awarded Tucson with the highly prestigious honor of being the first and only city in the United States to earn the title of, "Creative City of Gastronomy." Tucson has made the New York Times!
What is Gastronomy?
Gastronomy – gas·tron·o·my – ɡaˈstränəmē/ (noun)
No, it is not a hybrid of gas and astronomy. It's true you can see the stars very clearly here from Tucson especially from Kitt Peak National Observatory which houses the largest and most diverse gathering of astronomical instruments in the world, and it's also true we love our beans in Tucson– beans beans the magical fruit… very funny. No, GASTRONOMY is the practice or art of choosing, cooking, and eating good food and the cooking of a particular area.
After living here for most of my life, I have dined out a lot and here's what I can tell you about Tucson food.
Tucson Food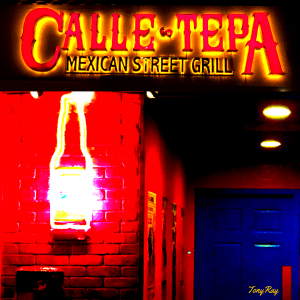 Filled with mom and pop shops, one-of-a-kind eateries and unique hole-in-the-wall cafes, Tucson is a Foodie's Paradise. This is especially true, if the delicious, hard-to-find-elsewhere, Southwest, Mexican culinary style lights you up! There's no doubt about it, Mexican food is a specialty and treasure in the Sonoran Desert. The rich history of this area lends itself to many homemade restaurants (and Food trucks) that showcase traditional family recipes.
If that's not enough, a surplus of quality places and a community of people who appreciate food has inspired people to be creative and innovative. No matter what preference, traditional or adventurous, all pallets can be satisfied in Tucson.
You can try all kinds different dishes here, many of which, explode with flavor from all the different kinds of chili peppers. Some of them are strange like eating nopalitos aka cactus and some of them are mouthwateringly bold and unique like our famous Sonoran Hot Dogs.
Note:
Do not try a Sonoran Hot Dog if you want to enjoy hot dogs the "ballpark way" again, these bad boys are wrapped in bacon, grilled and loaded with beans, grilled jalapenos, sour cream, salsas and I don't even know what else but they are something to be experienced.
But that's not all, you can pair your food with local off-the-beaten-path tequilas and agave-derived liquors or with wine from the nearby vineyards in Soniota, AZ just minutes South of Tucson.
As a whole the Mexican food in Tucson in unparalleled with any part of the country including Southern California, New Mexico and Texas, Sorry other states but Tucson does Mexican food like no other! As good as it is, Mexican food is not the be all–end all for this little foodie mecca. There are many other food styles to be enjoyed from a wide array of different styles of Asian Cuisines, a plethora of Indian food places, BBQ, nice Sushi Restaurants, Italian food, Steak Houses and some vegan and vegetarian places as well.
The UNESCO City of Gastronomy Award
Tucson has always been a city of gastronomy but it was officially designated a World City of Gastronomy by the United Nations Educational, Scientific, and Cultural Organization (UNESCO), and is the first city in the United States to receive such a designation.
There are eight Cities of Gastronomy worldwide—
Popayán, Colombia
Chengdu and Shunde, China
Östersund, Sweden
Tsuruoka, Japan
Jeonju, South Korea
Florianopolis, Brazil
Zahle, Lebanon
Tucson, United States
Some of Our Favorite Restaurants in Tucson

There are so many brilliant places to eat here and these are just some of our favorites:

ZinBurger
ZinBurger is one of the most happening restaurant development groups in town and all of their restaurants are wonderful. Specializing in burger sandwiches you can build your own creation with options such as organic beef, bison, chicken, ahi tuna and veggie burger served with french fries, sweet potato fries, fried zucchini and more. Everything here is yum and there are multiple locations around town!
Penca
Penca is one of my favorite fancy Mexican food places to eat. The food here is so creative and fresh. Homemade chips and 4+ different varieties of fresh salsa daily. Penca has all of your traditional dishes with a twist and the cocktail menu is amazing as well featuring fresh squeezed juices and homemade beers and sangria to delight.
Cafe Poca Cosa & The Little One
This family owned restaurant has 2 locations that are both downtown a few blocks from each other. I recommend the chef surprise dish which is a random sampler make of three of the chef's nightly dishes. The Little One is a cash only breakfast and lunch cafe featuring some of the favorite menu items off of Cafe Poca Cosa's menu.
Urban Fresh
Stop into Urban Fresh and be sure to try their freshly squeezed juices. Also, try the salads and wraps. Most of the food, if not all of it, is organic. Check out their rotating lunch special; always delicious. You could also grab a fancy salad or healthy wrap to go.
Ermanos
Ermanos is a wine and beer bar that also specializes in locally grown fresh foods. Everything on the menu is so fresh and mostly local. The wine and beer menu is expansive and it is right on 4th Avenue and open late!
The Hub & The Hub Ice Creamery
The Hub boasts a diverse menu of homes style cuisine making this  a great selection for families, large groups or even a first date. After dinner enjoy as scoop of some of the best ice cream in town; it's homemade!
Martines
Another of my favorite Mexican food restaurants featuring secret family recipes. This place is so charming and delicious. Filled with beautiful art, this place has some seriously cool vibes and it's BYOB! I recommend trying the veggie tacos or veggie mole burrito but everything is mouth watering.
Time Market
Time market is a great coffee shop and small grocery store filled with healthy, hard to find items. The pizza and salad are to die for and so is everything else.
5 Points Market
This is a go to breakfast and lunch spot for us. Everything here is good: the salads, the sandwiches and the coffee. Plus, there's a small healthy grocery market in the back with specialty selected items. It's located downtown near the Ice House Lofts on Stone and 17th Street.
BK Tacos
This is one of our go-to's for Sonoran Hot Dogs and tacos. This authentic taco shop features a ginormous, help yourself salsa and salad bar with every kind of salsa and taco fixing you could imagine. They also have homemade sangria and a fantastic drink menu. They are open late and it on 1st Ave just North of the University of Arizona.