Arizona – Sonora Desert Museum
The Arizona Sonora Desert Museum is a world-renowned zoo, natural history museum and botanical garden all in one place! Tucson is part of the Sonoran Desert! The Arizona Sonora Desert Museum has plants, animals, and exhibits that are unique in the entire world. Did you know that the only place in the world you can find saguaro cacti are in the Sonora Desert? That's just one of the things that are unique to the Sonoran desert.
Arizona – Sonora Desert Museum Location
Located about 10 miles outside of Tucson to the west, the Arizona Sonora Desert Museum has critter exhibits that include tarantulas, scorpions, and snakes (oh my) that are common in our desert, along with lizards, amphibians, fish, butterflies, hummingbirds, birds, lions, parrots, wolves, owls, javelinas, coyotes, sheep, beavers, and much more.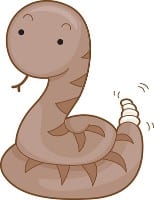 A fantastic new addition to the museum, the Rivers to the Sea exhibit, recently opened in the beginning of 2013. While freshwater rivers full of aquatic life might be that last thing on someones mind when imaging the desert, the ecosystem wouldn't be able to last without the mineral deposits and waste removal provided by the freshwater streams and rivers.
When you are done viewing the exhibits, walk over to Ironwood Terraces Restaurant and have a bite to eat before ending your adventure in the Ironwood Gift Shop. The Arizona Sonora Desert Museum is a must if you have never been there before. It's a zoo and a garden and a history lesson all in one fun adventure. You will learn a lot and the kids will love the critter exhibits.
The Arizona Sonora Desert Museum is open every day of the year! The schedule of hours varies depending on the time of year and the time of day. During the summer (June through August), admission is only $7.00 for adults after 4 p.m., and $3 for kids 6-12. Kids 5 and under are free. So, it's a great family thing to do in Tucson on a Saturday evening in the summer.