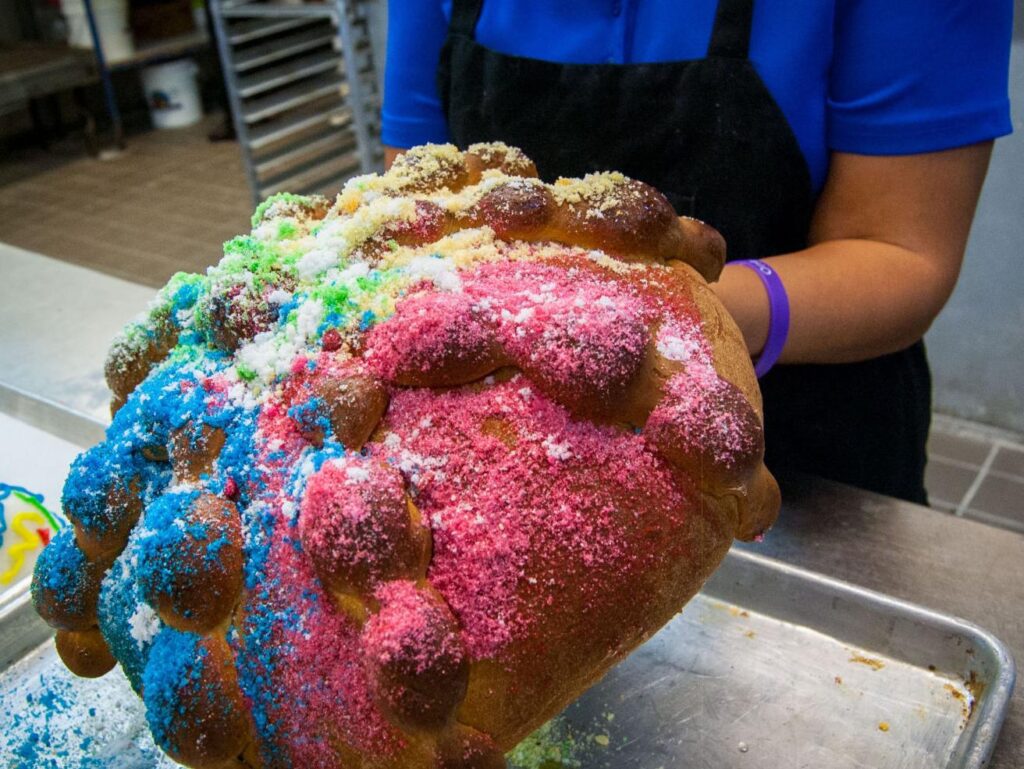 Congratulations to local paneria La Estrella Bakery on their national coverage by the Washington Post! Their article covers the making and baking of pan de muerto, a staple offering for Tucson's Dia de los Muertos. Day of the dead.
La Estrella Bakery has been a Tucson touchstone since they opened 35 years ago on Halloween. "We actually opened on Oct. 31, 1985, just in time for Día de los Muertos," Erica Franco told the WP. And we are so glad they did! Estrella is one of the top bakeries in Tucson and we are not surprised they've made headlines nationally.
The Ofrenda
If you're new to the area, firstly welcome, and don't know what Dia de los Muertos is don't worry. We're here to give you the basics. This holiday is celebrated primarily in Mexico and Latin America, but here in Tucson is holds a special place in our hearts. Since 1990 Tucson celebrates with an All Souls Procession. 
This holiday honors the lives of loves we have lost. Outside of the spectacle of the procession many make altars to dead loved ones. The Ofrenda. Lots of things can go on an altar, photos, mementos, and candy as examples. But many choose the pan de muerto, for which La Estrella Bakery is famous for. 
The bread takes its sweet time rising (pun intended.) Then it's pulled and stretched into loaves or mini cakes with strips of dough meant to resemble bones on top. Once it rises again it goes into the oven to bake. Once out the delicious pastries get a generous brushing of locally sourced honey and cinnamon. You can stop there or use the sticky glaze as glue for brightly colored sugar crystals. 
If you don't want one by now go read the Washington Post article or enjoy a PDF of the article below! Then run down to La Estrella Bakery to find out for yourself what all the buzz is about. 
520-741-0656
5266 S. 12th Ave
 & 100 S. Avenida Del Convento