IFEA Award Kudos to Tucson, AZ!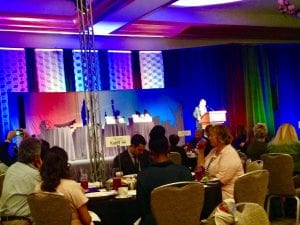 Congratulations are in order, once again, for Tucson, Arizona! Winning the IFEA Award (International Festivals & Events Association) for 2017.
Recently, FEATSAZ (Festival & Events Association of Tucson & Southern Arizona) submitted the video (above) to the IFEA for review.
After reviewing the video, beautiful Tucson, Arizona has met the IFEA's most highest standards. And in doing so, on Thursday, September 14th, at 1:30 PM the IFEA officially designated Tucson as a World Festival & Event City!
This event took place at the 62nd Annual IFEA Convention, Expo & Retreat at the prestigious J.W. Marriott Starr Pass. This is the third year in a row Tucson has been host to the IFEA Convention and most likely the last in the region for some time to come.
Nevertheless, on top of Tucson becoming the first city in the United States to be recognized as a UNESCO World City of Gastronomy, winning the IFEA Award, for 2017, is a great honor and another huge success for our city! We love you, Tucson!
More about the IFEA:
The main focus of the IFEA is to identify and provide services for those organizations that put on festivals. More specifically, organizations that create and run quality festivals and events that support their communities in a positive way.
In Tucson, that organization is FEATSAZ (Festival & Events Association of Tucson & Southern Arizona). FEATSAZ deserves a big kudos for their ongoing work for our community. They should get an even bigger high five for their video and pdf submission to the IFEA that helped Tucson win the renowned award.
Great job to everyone at FEATSAZ and thank you.
Have a great day,
Tony Ray
P.S. Shout out to my ghost-writer "Gonzo" for writing up this piece.
Also, Please check out these other great Tucson Accolades.