According to Forbes magazine, Tucson is one of the top 10 cities in the best position for a post pandemic recovery. Using data collected from Moody's Analytics they predict the top 10 and the 10 worst cities. "Note that they are sorted alphabetically in order to avoid assigning false precision to our calculations," Kamins tells Forbes Women.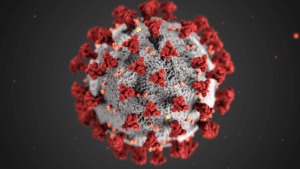 Pandemic Recovery Ranking Method
Moodys examines the density of population and compares it against the number of jobs that require a higher degree. They also take into consideration the density of cases across different counties. Those 2 factors alone could indicate why Tucson makes it into the top 10. Because it's a college town Tucson is overflowing with smart people and has an abundance of open spaces. 
Some of the other top contenders are Denver (CO), San Jose (CA), and Washington DC. Noticeably these places are also university towns and have beautiful natural resources. Surprisingly Austin, TX did not make this list. Austin is frequently set side by side to Tucson as another blue city in a red state.
Now that the gloating is over we will look at a few of the cities that did not make it. Some of the results may surprise you.
The Have-nots
What do Honolulu (HI), Los Angeles (CA), New York City (NY), and Tampa (FL) all have in common? Aside from being on the top 10 worst recovery cities list? High density, overcrowding tourist traps. Yup, the higher your tourism the more likely you're in an area heavily afflicted with Coronavirus. They predict that there will be mass out-migration from these densely populous areas towards more sprawling towns. 
Covid 19 is going to loom large in the public consciousness for years to come. For the very young and impressionistic pandemic recovery may always haunt them, much like children of the Great Depression often stockpile non-perishables or hideaway cash money.
We are certainly fortunate to be in a position where, not only are we poised to recover well, but it's such a beautiful, and delicious, place to be till then. But, for the foreseeable future, we still have to be vigilant. We have to be willing to do our parts for the greater good. Yes, we are all sick of wearing masks, but for a better future, we must do better now.