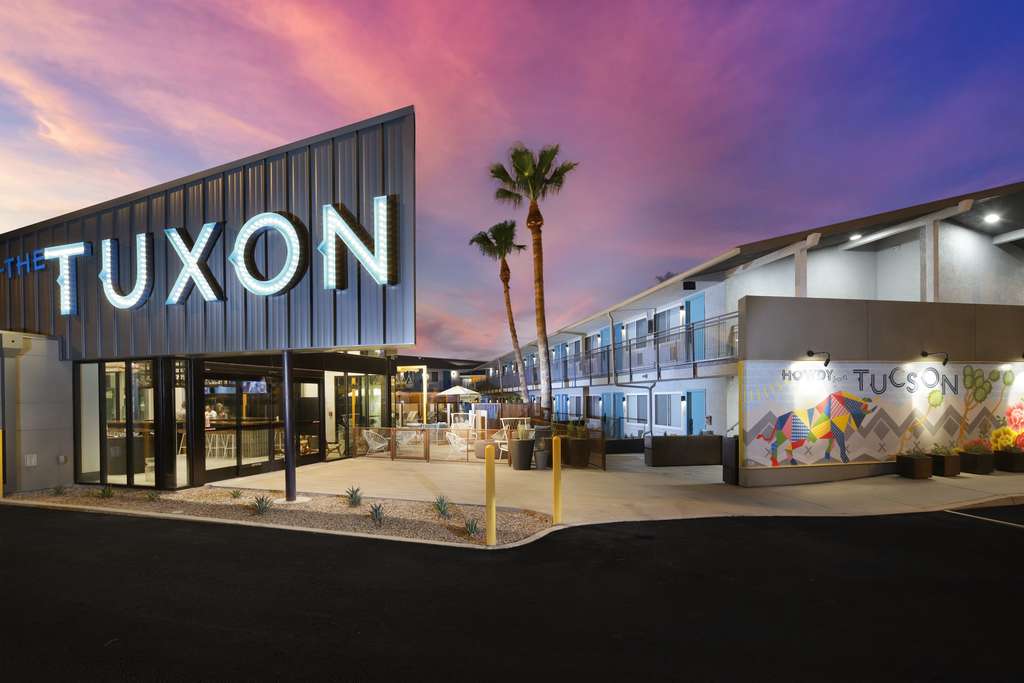 The rise of the boutique hotel has taken Tucson by storm. We previously took a look at Hotel McCoy, but what's the next step up? That would be the Tuxon. With 112 thoughtfully designed rooms and gorgeous scenery, you have plenty of choices when planning your stay.
The Rooms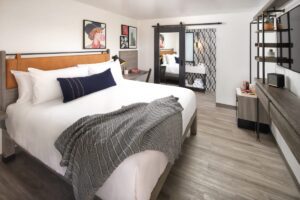 There are several options for the lone traveler as well as families. They have king, double, and twin rooms along with an executive suite. Once you decide the size of your room, you'll need to choose whether you want a mountain or pool view. Every room has great amenities like a giant TV, fiber internet Wi-Fi, and a Marshal speaker with Alexa. You'll melt when you walk into the rain head shower or snuggle into their luxury linens.
Activities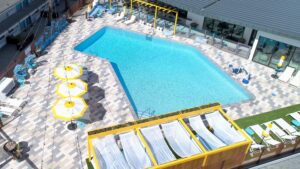 The Tuxon offers a fitness center on-site as well as a large pool and cabana to hang out at or get a little exercise in. In addition, there is a beautiful private desert garden to stroll through or you can rent one of their cruiser bikes and head towards the trails! If you want to range further out, Tucson has 40+ golf courses, hiking trails, and parks to enjoy.
There is also a calendar of events on their website that tells you what's upcoming, reoccurring and what's going on in the area (like the 4th Avenue Street Fair.)
Offers
What's cool about this hotel is that it doesn't just cater to out-of-town guests. They also market to Tucsonans that want to get away, just not that far away. The Tuxon offers a Wildcat rate for students and faculty of the UofA. Additionally, there is a romance for 2 packages and a staycation rate you won't want to miss out on.
We are positive that no matter what you decide to do while you're here, you're going to love it. But don't take our word for it. Pick up the phone or hop onto the internet and make a reservation. After all, seeing is believing.