The New York Times recently released an online, interactive list of 52 places around the world where travelers can be a part of the solution, rather than a problem. Because you know us, you know that we are only bringing this to your attention because they mention Tucson! Yep, the good Old Pueblo is in the media yet again. Okay, okay, more specifically they mention the beautiful Saguaro National Park.
This national treasure can be found on both the east and west sides of Tucson. Nearly 2 million of the namesake cacti call these 2 parcels of land home and give our desert its distinctive look.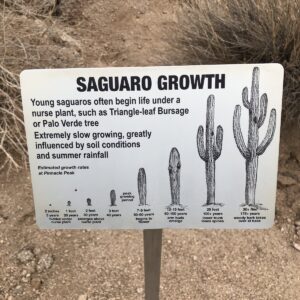 As alluded to by the NYT article all 52 places on their list must have a problem to need a solution. In our case, the problem is that we have very few new saguaros, a species that is a notoriously slow grower. Think 75 years old to get its first arm, and not reaching its full height of 45 feet until 200 years old. So, a declining population of these stoic giants is a problem, not just for Tucson but for an entire ecosystem.
The article highlights a local conservation project where volunteers work year-round pulling buffalo grass. Why does 1 weed need so much attention you might ask? There are a couple of reasons. The first is because it's a non-native species that takes much-needed nutrients to other native plants. And secondly because due to climate change, we've been experiencing hotter summers. These withering temperatures dry out the buffelgrass and provide ample kindling for wildfires.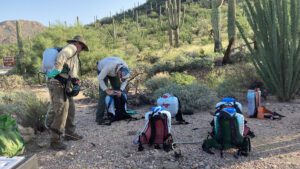 You can help mitigate the buffalo grass by volunteering with the Saguaro National Park. They organize clear-ups year-round. If you don't want to be outside but still help out, that's ok too! Find all volunteer opportunities here.