Kitt Peak National Observatory
About 56 miles southwest of Tucson, the world's largest collection of optical telescopes is located high above the Sonoran Desert under some of the finest night skies in the world. Kitt Peak, on the Tohono O'odham Reservation, is home to twenty-two optical and two radio telescopes representing eight astronomical research institutions.
Kitt Peak National Observatory Mission
The mission of The Kitt Peak National Observatory is to educate the public about astronomy, research and scientific process. The observatory was founded in 1958 and is world famous. People from all over Arizona, not just Tucson, travel to the observatory year round. Researchers and scientists from around the world also travel to Kitt Peak, as it boasts the world's largest observatory with more than 25 different telescopes.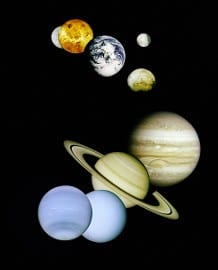 If you have never been here, we highly recommend it. It isn't far from Tucson, and it is a fascinating and informative look at our world. It is a place we have found to be awe inspiring. Some of the most amazing pictures of our universe were taken at Kitt Peak.
Tour Information
The Kitt Peak National Observatory Visitor Center is open daily from 9 a.m. to 4 p.m., except Thanksgiving, Christmas, and New Year's Day. Guided tours last about an hour. They are offered daily at 10 a.m., 11:30 a.m., and 1:30 p.m. Group tours are available by appointment.
Before you go, head over to their website and check out the downloadable MP3 version of the tour. You can use your iPhone or similar device. Tour prices range between $10.00 – $15.00 for adults and kids $6.00 – $9.00 (costs vary depending on time of year). Kids 6 or under are always free. Groups of 20 or more require a reservation and may qualify for reduced pricing. Contact them for details.
The Kitt Peak National Observatory recently added a new daytime tour called the Daytime VIP Tour which has been really popular. This tour lasts around 5 hours and covers the entire summit of the mountain! The tour is designed for those who just can't get enough about the science and history of Kitt Peak.
The guided tour costs $40 per person for groups over 10 and requires reservations. If you think you may have an interested group, you will want to schedule this at least 8 weeks early to ensure that you can reserve the date you want. Kitt Peak also has nighttime tours for those who want to view the stars at night.