Casino Del Sol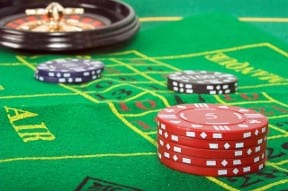 Casino Del Sol is just a few minutes from downtown on Valencia Road in Tucson. It is located outside the Tucson city limits on the Tohono O'odham Indian Reservation. Casino Del Sol is more than just a casino. They offer numerous restaurants, hotel accommodations, and the ever-popular AVA amphitheater.
AVA Amphitheater
AVA has been host to some of the world's most famous entertainers. We've attended several concerts and events at AVA at Casino Del Sol and we love the venue. It's got stadium seating for a traditional view, and a grassy area which is great for concerts. Pitch a blanket and grab some munchies from the vendors (nachos and beer are commonly seen being enjoyed by patrons) and you have an awesome seat for the show.
Accommodations at Casino Del Sol
The new hotel at Casino Del Sol has over 200 suites and guest rooms, a full spa and fitness center. It's a good idea to check their website frequently because they offer many wonderful packages, including an overnight stay with spa or dining services. The hotel has a huge pool area and the outdoor Oasis Pool Bar and Lounge.
Dining, Gaming, and Entertainment
The casino itself is fun, too. There are 1300 slot machines, tables, bingo, and poker to choose from if you are feeling lucky. We know several people who have won nice little jackpots. While you are there, check out Paradiso Bar and Lounge. It's a nice place to hang out and listen to live music before dinner or before a show at AVA. Hungry?
Stop off at one of six of Casino Del Sol's Restaurants: Abuelitas classic Mexican food, Festa International Buffet, Tequila Factory featuring old Mexico tradition, Japanese fare at An Del Sol, P.Y. Steakhouse, or the beach-themed Moby's. Whatever your taste – there's a place to fill your belly before you fill your wallet with that winning jackpot.