Title Insurance – What You Need to Know Before You Open Escrow
When you're buying your new home, you need to make sure your possession rights will never be questioned in the future. While it is the closing agent's responsibility is to go looking through the general public records to confirm the title is indeed a marketable title, mistakes can arise.  This is why you need to familiarize yourself about title insurance.
A thorough closing agent (escrow officer) will have the expertise to find defects. Defects can be unpaid mortgages, judgments, liens, a false deed or a clerical error within the public records. However, if there be any "hidden defects" within the property's past, title insurance will shield you. And get this, you only pay for it once and your're protected for as long as you own the property!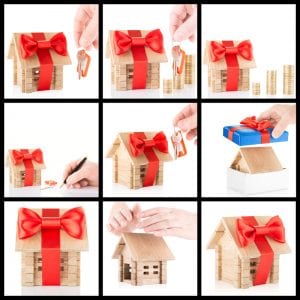 What is Marketable Title?
Marketable title means that the title is free from any known defects. This permits the property to be transferred to a you, the buyer, without title problems (defects).
There are several different types of title insurance policies. The two most common policies are the Lender's Title Policy and the Owner's Title Policy.
Lender's Title Policy: Protects your mortgagor for losses up to the worth of their loan.
Owner's Title Policy: Protects you, the owner of the property, for losses up to the worth of the home's purchase price.
Local practice usually decides who pays the premiums for title insurance, however, sellers and buyers are free to negotiate the payments. In Arizona, the buyer typically chooses the title company and the escrow agent. Escrow fees are usually split 50/50 between the buyer and the seller.  The buyer typically pays for the lender's title policy.  The seller typically pays for the owner's title policy.
Here's a Pro Tip: Always ask your real estate agent about various discounts that may be available due to different circumstances.  Your agent will help you negotiate who will pay for the costs of the title insurance.  This is also based on the current market and other possible circumstances.
How to Choose the Right Title Company and Escrow Agent
Ask your real estate agent:  A great real estate agent has already assembled a great escrow agent as part of their team.  A great team equals a much smoother transaction and if a problem should arise, they'll know how to handle it.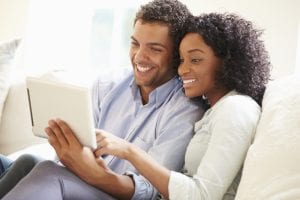 2. If you are not working with a real estate agent, ask you loan officer.  Perhaps you are doing a refi loan on your current home. A great loan officer will also have a great team and consequently, a favorite escrow agent.
Remember, Experience Really Does Matter.
With over 20 years in buying and selling homes in Tucson, I have closed hundreds of transactions with different title companies and escrow agents all over the Tucson and Southern AZ. Unfortunately, I have met escrow agents that don't have the file ready when it's time to sign and as a result, they actually delay the closing.  There are much worse horror stories I assure you.  That's why you hire experience.
If you have any questions or need a great title/escrow officer in Tucson, Vail, Oro Valley, Catalina, Marana, Sahuarita or Green Valley, give me a call today (520) 631-TONY (8669).
Have a great day,
Tony Ray