It's an old adage that everyone wants more for less, and home buyers are no different.  If you want the most home for your money then you need to get the best mortgage rate you can.  The next question is obvious, "How Can I Get the Lowest Mortgage Rates?"  Together, lets explore the world of mortgage rates and discover the answer!
Mortgage Rates: Always Go Local
With my 20 years of experience in the Tucson Real Estate market, I know exactly who to talk to for the best mortgage rates.  I've worked with everyone from local lending companies to multi-national banks and I advise that you'll receive the best rates from local lenders.
Local lenders are more likely to search through their portfolio of mortgage products to find a preferential interest rates for my clients.  It's all in the personal relationship!  Multi-national banks see you as numbers while local mortgage lenders take the time to understand your situation and how they can help YOU.
Thats the biggest difference; local businesses cater to you.  They exist to serve you, and they do a much better job than larger institutions.  Additionally, local businesses rely on your referrals, making them more responsive to your needs.  In summation, if you want the lowest mortgage rates, always go local!
Mortgage Rates: Mortgage Rates and Credit Scores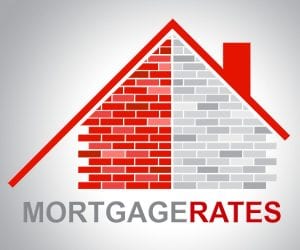 One often overlooked piece in the mortgage rates puzzle is your FICO score.  Broadly speaking, the higher your FICO score, the more preferential rates you'll be able to receive.  In fact, one of your first steps towards home ownership is to know and understand your credit score.  This is where local lenders truly shine!
Local mortgage companies work with lenders all the time to improve their FICO scores.  Be it paying off credit cards, restructuring obligations, or simply having a credit plan, your lender will help you take the steps needed to improve your credit.  By helping improve your credit, local lenders are directly helping you get the lowest mortgage rates.  This might be one of the most important services they offer!
Mortgage Rates: The Best Rates are Local
I bet you're starting to notice a theme 🙂  If you want more home for your money, then you need a low mortgage interest rate.  If you want the lowest mortgage rates, then you need to work with a local lender who takes the time to understand you and what products and services are best for your transaction.
Beyond that, local lenders have the best programs.  Take the incredible Pathway to Purchase Down Payment Assistance program.  If qualified, you'll get up to $20,000 to help you purchase your Tucson home! Give me a call today at (520) 631-TONY (8669) to learn more about these great programs and start finding the perfect local lender!
Have a great day!
Tony Ray 🙂