How to Buy a Loft in Tucson
Getting a loft in Tucson Arizona can be difficult because there are so few of them for sale.  To make things even more difficult, many of the lofts are really hard to find using any common search criteria.  The lofts are nearly impossible to find in the REALTOR® MLS system or the big consumer sites, known so well for their inaccurate information.  As it is today, I can only show you some of the lofts on my website with the programming we have available.
To see most all of the lofts, you'd have to know the address of almost every loft ever built in Tucson. Luckily for you, I do. I've spent the last 10 years getting to know all of the lofts so that my clients have the best shot at buying one when they decide that they want one.
Today, I thought I would give you a few tips on how to buy a loft. Do these two things and you will be in the best position possible when the loft you want is available.
Tip #1: Get On Our List
We keep a running list of all the interested buyers for the lofts. When we know of a loft that will be listed soon, we call those buyers whom have been patiently waiting before the loft ever goes to the public. So you get to see the loft first!
Tip #2: Get Pre-Qualified with the Right Lender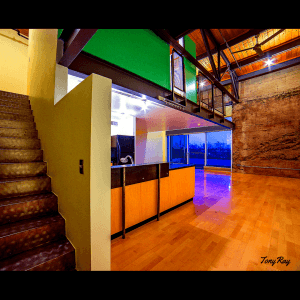 To buy a loft, unless you're paying cash, you have to get pre-qualified for a loan. It is very important that you work with the right lender. Several years ago, buyers had a hard time purchasing lofts due to lending rules and other issues related to the occupancy rates, etc.
So, we worked with a local lending company who has local underwriters and local appraisers. This process took us a few years, but we did it and now we have been able to get buyers the lofts they want ever since.
Okay, so now you're asking, "How do I get on the list?"
Just call me, I'm not gonna bite : )
Tony Ray (520) 631-TONY (8669)