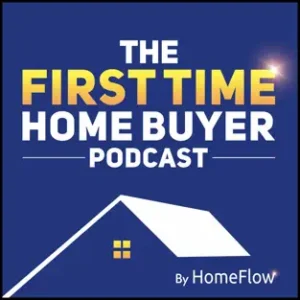 Transcript
Laura Moreno
Welcome to the first time home buyer podcast. I am your host, Laura Moreno, wife, mother of two, shameless dancer and gratitude junkie. I just happen to be also a home buyer advocate. I am on a mission to help every every person they meet buy their first home. So if you want to buy your first home, you are in the right place. And if you want to get more information, you can go to Lauderdaleno.com. Now let's get started.
Laura Moreno
First Time Homebase Nation. I am Laura Moreno and I am super excited to bring you our fantastic guest today, tony Ray Baker. Tony Ray has been helping friends, family and clients buy anseller real estate in taxonom since he enjoys every aspect of real estate from negotiating to advertising and marketing. And he provides fantastic results for his clients. Tony, are you ready to flow?
Tony Ray Baker
I am born ready. Every morning I wake up ready to flow. I'm excited.
Laura Moreno
So give our community just a little insight, share more about you personally and then expand upon your business.
Tony Ray Baker
Okay, so I started in like you said, I really started rocking and rolling.
Laura Moreno
And I didn't laugh about that.
Laura Moreno
Calculating your age?
Tony Ray Baker
No, I was 15 when I started.
Tony Ray Baker
So I got my license in 1994 and I refused to help anybody until I felt like I was educated. So I actually studied for a year after getting my license and then started helping clients. So I went after a lot of education in real estate, so I felt like I was doing them a service and not just taking people's money. So that's a big deal for me. So yes, I started a different type of business. I started only by referral. I did not want to chase cold calls and leads. I wanted to work with people that were referred to me and came with a level of trust and respect from their friends and decided that was going to build my whole practice that way. So it's been a wonderful career for me because like, people hang out with like people and so the 100 people that I love and adore are referring people just like them and so of course I'm going to love and adore them as well. And it just has been a really beautiful career and I've always loved real estate for that.
Laura Moreno
That's so wonderful. You know, that seems like a path like most of agents should follow because the real estate education that is mandatory to be a real estate agent is pretty basic, I would say, right?
Tony Ray Baker
Yeah. Passing the test. You have to memorize 10,000 questions and pass a test and that's memorization and it gives you some background, but it's not applicable to a career or running a business at all.
Laura Moreno
Totally. So how do you continue educating or.
Tony Ray Baker
So there's two things. Licensing for real estate agents is required, which I'm so thankful for because that's at least a little help in our industry to keep some professionalism. The thing for me is I'm a constant connoisseur, so I study everything I can find on a daily basis. So you'll see me studying at least an hour a day, some new thing, whether it's marketing, advertising or law or something going on in the real estate industry, I'm studying it. I just love education. I also teach, so that really keeps me on point, because as I teach hundreds and hundreds of agents how to do what I do, it keeps me on point to make sure I know what's the latest and current trends in marketing and advertising and what's happening in our market, our housing market, because I'm talking to Realtors, so that keeps when I'm teaching, that really helps. I teach probably six classes a year and typically 600 or 700 people.
Laura Moreno
Wow. And where do you teach those classes? That's really good.
Tony Ray Baker
So we have an association, which most cities all have an association for their real estate community. So typically I teach to the real estate community at the association, which holds 100 to 120 people, and I always need at least 100 because we pretty much packed the room. But the other place I teach now, because of this year, I've been teaching on Zoom. So that's been very fun to learn how to teach without reaction. I'm used to the love and the energy from the people in the audience.
Laura Moreno
And I assume you get like blunk.
Tony Ray Baker
Like a singer going on stage and no one claps. The energy for that singer would go way down because they're not getting that love back. So it's weird on Zoom because everybody just sits and stares at you and there's no reaction. There's not you can use my bodies.
Laura Moreno
Up here and there exactly for that. Which image was that?
Tony Ray Baker
Yell at me. Something. I need the energy.
Laura Moreno
So you said there's something that I wanted to touch upon. Like you said, it's super exciting. Like, you started by telling your friends and family I'm a Realtor, and when you are ready, you started telling them. Now, if you know someone, you can refer them to me, right? Because they are going to be more similar if they are like you. That's people that I want to work with. And the question I want to ask you is, why is that important for home buyers? Why is it important for home buyers to choose someone that is similar to them? That is likable?
Tony Ray Baker
Well, one, you're going to spend a lot of time with this person. So if I was in the buyer's shoes, one of the things I'd be looking for is, do I get along with Tony Ray? Do. I like his energy. Is he trustworthy? Is he honest, ethical? Is he the personality match? For me, this is dating right now. When you're interviewing a Realtor, you're dating and you're looking for someone you're going to be married to, possibly for life. I have to tell you, I don't let any of my clients go. I track them all over the world. Wherever they move, they hear from me. And the reality is that I take that very seriously. And the buyer should too. The buyer should make sure that they are in alignment with the ideals and the characteristics of the real estate agent that they're hiring. And then most importantly, they have to know in their heart of hearts that they trust this person, that this person has got their best interest at heart and they're going to take care of them. And one of the nice things about getting
Tony Ray Baker
a really great endorsement, a referral from someone who can't stop raving about that real estate agent, the reason you want that is because that person has already vetted them. They've already gone through the process with them. They've already taken and walked from day one to day 32 and they know what that real estate agent did. And so when you get that ringing endorsement, that's a perfect type of person because you know already you're stepping into a trust situation because your best friend trusts them or whoever that is. Does that make sense?
Laura Moreno
That makes total sense. It actually makes sense because actually now I understand a little bit more why I think it's kind of like 80% of real estate agents business comes from referrals. Usually when you're looking to find a real estate agent, you ask people that, I like you friends and family. Because it's already vetted. Like we don't really trust so much the Internet. And if we find someone online straight away, we don't trust them so much. Right, that makes a lot of sense. And what was the caution? Why did you say someone that is just want to use it is not very typical to interview agents. It's not very typical to usually, sometimes take the first agent that comes along and you go with that. But what do you tell those people?
Tony Ray Baker
Those agents, home buyers don't do that. Look, here's the thing. I have a new agent. She just came to work with us a few months ago. She's from Columbia. I love and adore her. She tracked us down on the internet many years ago and we helped her family buy their first home in Tucson, Arizona. And flash forward many years later, she's decided to change careers and come work with us. And she'll tell you the same thing. One of the hardest parts about she's got a lot of people who love and adore her, but she's three months into business, so she's very green. She passed her test. But from experience and a wisdom point of view and understanding all the nuances of contracts and daily things that happen in real estate, she's very new. So she was very smart because she came to us with experience and said, can you mentor me and I'll work with you guys and we'll go through that process and I'll just listen and be there for everything. So the reason I'm saying this is because I'm going to make a shocking
Tony Ray Baker
statement, which is don't just hire anybody because their relative or Susie got into business yesterday. Susie may be the most nice, lovable person in the world, but frankly, she doesn't know that much about how to get you through this process. And if Susie's got a mentor that's got ten years experience, then great, that's awesome. Susie is really taking business seriously and she's doing the right things. But I would tell any home buyer, make sure you understand there are things you should check, just like you would if you were going under the knife and you were getting a surgery. I would want to make sure that that surgeon didn't graduate yesterday.
Tony Ray Baker
And so do your homework there. So, yeah, don't hire the first agent. I would absolutely make sure we should probably make a list, you and me, on what you should do to make sure you're hiring the right agent.
Laura Moreno
I love that. And I mean, it's so important because your agent is going to be that partner in your home buying process. And after talking to many home buyers, this is one of the reasons why I started the podcast, is many times home buyers work with new agents for many reasons, and then their experience is pretty great.
Tony Ray Baker
No. And you know, what they don't know is what they don't know happened. They have no idea what happened behind the scenes. And it's very interesting because I watch it all the time. And the buyer may not know they lost thousands of dollars. They may have no clue and never ever will. They just don't know. Because when you're working with someone who doesn't have experience, a lot of times there are things happening behind the scenes that those buyers will never know about that could have changed the amount of money they spent or the energy or time, or it could have changed their life in that house in the future. And there are so many little components to that. So it is imperative to know that you may not know what's happening behind the scenes, and I guarantee you you don't. Because real estate agents, we were trained to make sure we gave you the best concierge type service we could, which means we want you, the buyer, to go through the process in a way that makes you feel stress free,
Tony Ray Baker
happy. This is fun. This is a great experience. So all I'm going to do is talk to you when I need you to make a decision because you're the boss. But otherwise, I'm not going to tell you what I'm doing on a daily basis for your file. You have no idea that I'm even working on your behalf. The problem with that is that it's a two fold issue. At the end of the transaction, they don't think the realtor really did anything except show them houses one day. And write an offer. That's what they think the Realtor did.
Laura Moreno
Because that's what we see.
Tony Ray Baker
That's what you see. Attorneys were very smart because they bill you by the hour. So they literally bill you by the hour and show you everything they said and did on your behalf. Every day they give you a full list of phone calls and text messages and emails, and they tell their clients how much work they did for them so they can justify the billing. If real estate agents did that, they'd get paid more. Telling you, the clients out there would be blown away. And you hear this all the time with your clients that jump into real estate, and they come in and they say, oh my gosh, I never knew what you guys do in this business. This is crazy because everybody thinks, we show you a house and we write a contract. And so I think it's imperative that home buyers, especially our new home buyers, they understand that the real estate agent is doing a ton of organizing, wrangling up people phone calls, text messaging, checking in on things. We actually check data and sources for them on the property
Tony Ray Baker
they're purchasing. There's so many little components we're working on, and they don't know that's happening. And they also don't know if they've got a Realtor who's not doing their job,
Tony Ray Baker
because we're so good at making it feel like it was so easy to get through the process. And that's our bad. As real estate agents, we should be telling you, the buyer, everything that's happening on your behalf.
Laura Moreno
I know, but home buyers are pretty busy. We are pretty busy. I consider myself a home buyer. I was a first time home buyer before. We are pretty busy. We have our full time jobs. We just want to go to Zillow and look at properties. I want to see this home. I want to see that home. We want to place an offer. We want to get the offer accepted and move on into our dream home and buy furniture. That's what we want to do. And it seems like what you're saying is totally true. We don't really see we have the impression that home buying is as easy as renting. You see properties, you sign a contract, done. And it's not. It's much more complex.
Tony Ray Baker
Right, I totally agree. One of the things we recognize is for our first time, for all our home buyers and all our sellers, we recognize that you are super busy. And so my team has developed systems that actually inform you of what's going on throughout the process. And we ask you to give us the decision that we need you to make. But we also know you're at work all day, so our team will send you a letter that says, hey, we made this contact today. We try to act more like an attorney does with billing. We inform you by email. Here's what happened. Here's what we did, here's what occurred. And here's the question we need you to answer. So that way, even if you're super busy, you could go on Saturday and sit down for 1 hour and read what happened throughout the week with our team. And if I need you to make a decision, I'm going to track you down today. Because time is of the essence in a contract. And we do have things that I do need you to take time for because this is your biggest purchase
Tony Ray Baker
probably in your lifetime. So it's worth that time. But you're right, we have to at least inform you, but not take you away from work and all the stress and stuff. So we do that in a very gentle way, and it's taken me many years to figure that out, but we do it in a gentle way where we can just send you information and you can read it at your leisure.
Laura Moreno
That's a great idea. And you send it maybe once day. At the end of the day, it's like, this is what we did for you.
Tony Ray Baker
Yeah, it depends. Again, it's depending on the contract. If I have to have a decision by five and I find out at 730 in the morning, I'm firing out an email right away and I'm going to track you down by 01:00 if you haven't responded. So yeah, that's my job to make sure I keep you in line. It's my job to keep you guys in track. If you're the buyer, I got to keep you guys so you're not breaching a contract.
Laura Moreno
Totally. And I was going to say, like, what is for you a fantastic first time home buyer? And what I'm asking is homebuyers. We come with a lot of questions. It's the first time that we buy in a home. We have no idea. And what is for you something a home buyer that is like, oh, I love working with this person. What do they need to do to be ready for you?
Tony Ray Baker
Some of my favorite home buyers are homework buyers. They actually jumped online, and I have to say this carefully because you can get really bad information online, so you can get really bad resources. You have to be cautious on what you read and what you believe is true. But one of the things I love is our home buyers who actually have thought about the process and they've made plans and they come to us, they've done their homework. They found a friend. The friend said, these guys are great. They took really good care of us and they've done that homework. I want the buyer to have loads of questions and not be afraid to talk to me and tell me everything. Because the more honest they are with me up front, the more I know the situation, the more I can help them. And it's like going to your doctor and not telling them about how you feel and what elements are going on. If I don't know what your goals are for the next two years, five years, ten years, I may not help you buy the right house.
Tony Ray Baker
And I don't know that. So I need my favorite buyers are the ones that are really transparent, will talk to me about everything, ask me tons of questions, not afraid to say whatever they need to say. It comes with no judgment, total authenticity. That's the buyers we always love to have, because then we can help them the most. And the process is so much easier because we know how to help guide them on their decision making.
Laura Moreno
That makes a lot of sense. And I like the idea of an educated home buyer, someone that has done a little bit of a homework. I remember talking yesterday to another real estate agent and he was saying, Why they don't know what is a credit score? Why would someone go to buying a house not knowing their credit score? But obviously, for home buyers like me, we don't know that's important. But for agents like you, you've done this so many times that obviously is so important and everyone should know. But it's interesting that there is this
Laura Moreno
misalignment a little bit, because we may ask you to repeat yourself like 100 times if you have 100 clients and they're all asking the same question hundred times. So by the end of it, you must end up like a little bit like Disturb or a little bit like, oh, my God, why do you know this? Why something online? I can also see that, right?
Tony Ray Baker
Yeah, I could see where that could be. But we totally love and embrace that because when they ask questions, it tells me their thinking through the process, and it helps me open up more information. So if I find out that they're thinking about their future and keeping the property or selling the property, I can then talk to them about real estate investment and I can talk to them about their future and becoming a multimillionaire because of how they own real estate. Those are things that I can help them with for their entire future. And that gets me jazzed, because it's not just this house purchase. There's going to be a lot more, and I want to be there to watch them go through that whole life cycle as long as I'm alive. And it would be my goal in life right now, is I was looking for what is my legacy. And I said to someone out of clear blue one day, I said, you know, if I could have ten people that are multi millionaires because of me and real estate, that would be my legacy. And now it's
Tony Ray Baker
become my mission because I realized that's a super easy goal for me is to help people become millionaires with real estate. I know how to do it. I just need them to go through that process.
Laura Moreno
I know how to do it. But then I'll ask you the question, like, I'm sorry if I go to bother you, but have you done it? That's the question. You want to learn from someone that has done it that would be requesting to you?
Tony Ray Baker
Yeah, absolutely. I am working on it every day. I have done it. I'm not where I want to be. I have my goals as well, but I did it on my own without understanding it at all. And ironically, even as a real estate agent, this stuff can be so complicated. It took me 20 years to figure it out, and when it started clicking in my head, it was like, oh no, why didn't I get this ten years ago? Yeah, I have done it. I love everything about it. I have people in different stages of the process of becoming millionaires, and I have to say, it's never too late. I started late and I figured it out. So it's really fun. And knowing today's products and loans and all the fun things going on in the laws and rules around real estate is imperative. And that's why, again, the wisdom of an agent who has been in business for a long time and does a lot of business that is so helpful to understanding the future and how to position yourself to make a lot of.
Laura Moreno
Money in real estate, that's wonderful. I love that. And many first time home buyers considering investing, they're thinking, this is the first one, but I want many more to come, because you're right, real estate is one of the best ways to build wealth, one of the best ones. And talking about home buyers, what do you think would be the biggest piece of advice you can give to someone trying to buy their first home now?
Tony Ray Baker
Higher, right? Higher.
Laura Moreno
Good.
Tony Ray Baker
Higher, right? That would be my biggest piece of advice. And that is you don't have to understand anything about real estate. If you hire right, if you get a very honest, very wise real estate agent who has degrees of education, there are different degrees, like ABR, CRS, GRI, eco broker, there's tons of those. It tells you that your agent takes their job seriously and keeps getting into school and taking more educational classes so they can get those degrees. I would make sure I had it. I personally believe in the ten year 10,000, our rule that Malcolm Gladwell talks about in one of his books, I think it was in Blink, the 10,000 hours rule says that you become a master after you've performed the same thing. 10,000 hours. Well, if you're working full time in any job, 10,000 hours is equivalent to about ten years of work full time. So I would only go work with a real estate agent that's got that kind of wisdom. If I'm thinking I want future and I want the best, I would want ten years and
Tony Ray Baker
I want somebody not only ten years, but ten years as full time. And that's really key. There's a lot of agents out there that may do one house a year, two houses a year, but then they're missing so much information because they're not in the business enough. So I would definitely want an agent who has, I would say, at least sells ten or more homes per year and also has been in ten years and has degrees of education behind them and great references, raving reviews, people that just can't stop talking about them.
Laura Moreno
That's a great advice. Fantastic. And what have you seen are the top mistakes that home buyers make and how can they avoid them?
Tony Ray Baker
Well, not hiring, right? That's a funny thing. Bank qualification is a big deal. And so what we were just talking about a bit ago is getting pre qualified or not getting pre qualified. And you're not supposed to know that you're the first time home buyer. But here's the situation. We did a bad thing in the past in the real estate industry. We were frustrated as a community that the clients didn't understand why it was so important to get prequalified before they went shopping for houses. Okay? So we set out to educate everybody that you have to get with a lender before you get with the realtor. Make sure you're with the lender. Let's get qualified. Well, here's the problem. The Predator lenders have taken great advantage of this situation. So now you're going to see lenders out there. They claim to be quicker or they have little rocket ships that chew to the moon or they're the United States of America Lending Corporation. Those guys are preying on our buyers. And here's the problem. They
Tony Ray Baker
don't have local appraisers. They don't have local underwriters. They don't have a local loan officer on the ground in your city that knows everything they should know about your housing market. They bring in people from out of town and they don't have any kind of communication or feel for where you live. So I would say now we have to uneducate clients and we have to start a new campaign, which is one of my new missions, which is do not get pre qualified until you pick that real estate agent that you honestly trust because they're going to put you with a really good local loan officer, local underwriter and local appraiser. And that's imperative. It's also imperative that that loan officer knows the realtor, knows your information and what you're trying to do first, because I have certain loan officers that deal differently with different clients. So if I'm selling one of my lofts, I know that there's only one company that does a really great job that can get the buyer through the process
Tony Ray Baker
because they've approved the lofts, I'm going to put that buyer if they tell me lofts, I'm going to put that buyer with that loan officer. If I have a buyer that's with the military, I'm going to put them with a VA specialist. Not with the United States of America loan company. I'm going to put them with a VA specialist in where I live, in Tucson, Arizona.
Laura Moreno
That makes a lot of sense, and I love what you're saying, but I'm here representing the mind of home buyers. If you trust your agent, that's perfect. But if you're, like, in the process of trusting your agent or not trusting that agent, you start thinking, why is this person recommended me? This lender, do they get a kickback? Do they get like, what's the deal? You know what I mean? That's kind of like the mind of the home buyers. Like, can we find another one? We tend to not trust agents so much. So how will you respond to that?
Tony Ray Baker
That's a great question. And that's one of those things every home buyer should know. It's absolutely illegal to take any money from anyone. If you're a real estate agent, I'm not allowed to even give you a gift. If you refer your friend to me, it's illegal for me to give them a gift for the referral. It's a violation of federal law. And so know that any agent there's no way that they want to violate that. They lose their license, and they cannot practice, and then they can't feed their families. So no one can take money from anyone. And I have to tell you, in the 26 years, I haven't heard of someone doing that. The agents and the lenders are all under these laws, and so they're all very good about that. But this is Back to the Beginning, which we spoke about. Trust the realtor first. If you have a red flag and you don't feel like you can trust that Realtor, to give you the best referral to a loan officer, you don't trust your realtor. You got to trust them. So make sure there's no red
Tony Ray Baker
flags. We should do that when we're dating someone. If you fill a red flag because of the way they chew their food or something at the dining table, you're probably not a fit. Trust your instincts. Read Blink by Malcolm Gladwell. That's a great book about trusting your instincts.
Laura Moreno
I love that. That's really great tip. And the last question I have for you is, in a competitive market, like we've seen with the current situation, that the market is getting really hot in many areas.
Tony Ray Baker
Yeah.
Laura Moreno
What are your top negotiation tips and how can you differentiate yourself and win that offer on a home?
Tony Ray Baker
Yeah, very good. So an experienced agent is going to be another key component here, because what I've seen lately is inexperienced agents telling their clients, their buyers right on the contract, that we're waving the appraisal. Okay. You cannot waive an appraisal if it's backed by Fanny or Freddie. In the loan document package, it actually says, federal law requires this appraisal, and you cannot waive. It. So when you write it on a contract and pass that to the seller, everybody gets confused and thinks you can waive the appraisal, and you cannot. So it's imperative to have a real estate agent who understands these laws. There are ways to position yourself to look better than the next offer. And I just saw this last week, as a matter of fact. We had a client who we represented the seller, and the first time home buyer was with a company that is in they're all over the United States, and they hired a loan officer who didn't know what he was doing. He let the buyer pay for all of her home
Tony Ray Baker
inspections, which were $600. He let that buyer pay for her $500 appraisal. And one week before closing, he informed all of us that she had loan debt and he didn't know about it. Now, of course, that makes my hair stand up, because he didn't do his job 40 days earlier. Because a loan officer should know all of the buyers loan debt and all of their assets and income and have verified everything before he issues me a pre qualification letter.
Laura Moreno
Yeah. How is this even possible?
Tony Ray Baker
Oh, it's still going on. And this is why I get so upset, because loan officers have no accountability in the United States. They don't have accountability to anyone. A licensed real estate agent has accountability. They are part of that entire transaction. There's accountability. But you put the loan officer in there not telling the truth or doing their job, at the end of the day, the loan officer doesn't lose anything but the time they may have spent, if they spent any, obviously not on this case, and the loan officer walks away and the buyer loses everything. So all of these components and actually.
Laura Moreno
What happened with your client, the client have chosen that offer, and then it's kind of in the process. We don't know if it's going to go through.
Tony Ray Baker
It didn't go through. The buyer was a lady with a child who was being thrown out of her house by her husband. She was now homeless, trying to buy a property for her and her daughter. She had very little money. She could barely afford the house. It was perfect. We were going to get her in. I represented the seller. I was cheering for this girl to get this house. And the reality is she lost over $1,000 right up front because the loan officer didn't do his job, and she didn't get the loan because he was very unprofessional with his dealing with everybody, because he got caught in the fact that he didn't do his job. But he signed the paper that he did. And that's why I say it's so imperative that you have a real estate agent. So her buyer's agent didn't catch any of this, so had the buyer's agent with her right up front, picked up a really good loan officer she would have gotten through the process, I could have gotten her through that process but they didn't. So it's just so important that
Tony Ray Baker
you get these a great real estate agent because these things are happening all the time and here's my point, she has no idea what happened.
Laura Moreno
Really?
Tony Ray Baker
She doesn't know. They're not going to tell her. Do you think that the loan officer or the buyer's agent told the buyer what really happened?
Laura Moreno
Well I mean they have to what would they say? Like I suppose she's about to close and they tell her the underwriting didn't go through or something like that and they didn't tell her anything else.
Tony Ray Baker
They're not going to say we didn't do our homework upfront and we didn't know we couldn't approve this and we could have gone a different way or got a different investor, we could have moved the loan package to a different bank who might have taken it with different overlays. There's so many things that could have changed for her. I know for a fact we could have got her through the process. Those are the things that are so sad going on with home buyers picking wrong agents because you really need to make sure you got somebody who knows what they're doing. I'm curious and everything right now. So to position yourself a great agent if another agent on the other end. Yesterday we were able to get a property in escrow because the agent knew who we were and our reputation. So that was one thing. She knew our loan officer and she knew that they were already preapproved and she knew their loan officers 25 year reputation. We made sure that the contract was as clean and written as beautifully as
Tony Ray Baker
possible to make it a win win for the buyer and the seller. And at the end of the day the seller had multiple offers and he told his agent let them have, let this client have the house and don't ask for a counter offer because we don't need to be greedy. And they did everything perfectly to get this house. So that's about positioning yourself in the right way to make sure that that seller sees and that agent on the other side sees that you're going to get through the process and that you've done everything because you really want the home.
Laura Moreno
That's wonderful. Yeah, that's wonderful. So Tony Ray, you've shared with us amazing information today. What can we do for you?
Tony Ray Baker
If you've got happy nice people that you need to buy or sell in Tucson I would love to hear from them and they can contact me at 520-631-8669, which is 520 520. Yeah, sorry, 520-631-8669. And actually it's in the old days the phones had the letters on the keypad so one of my clients worked for Next Tell and he got me Tony as my name.
Tony Ray Bake
Yeah we love working with buyers and sellers. It's what we do all day and we love helping people. I'd love to get someone who knew homebuyers who are thinking forward and want to know how to become millionaires and help me support my mission.
Laura Moreno
That sounds great. Well, Tony Ray, thank you so much for being the first time home buyer. Podcast.
Laura Moreno
Thanks for listening. And if you want to learn more about how to buy your first home, consider joining the Smart Homebuyer Boot Camp, a complete course on how to buy your first home that will help you have an amazing experience and save a lot of time and money. To learn more, go to laramarena.com bootcamp.