Learn about Community Gardens in Tucson!
Community Gardens have been around for a long time. They come and go out of popularity for several reasons.
The reason I want to focus on is one by which everyone can benefit.
Participation, this is the one thing that is crucial for the life of a community garden to survive.
Having a plot in a community garden gives you a place to get away from stresses of the day, meet others in your neighborhood, learn gardening secrets from each other and delight in the success of nurturing a living thing.
One of the largest if not the largest groups managing the community gardens in Tucson is called, Community Gardens of Tucson. Kind of catchy, eh?
Their Mission is to establish and maintain community gardens, provide education and enable residents to grow food within their own neighborhood.
There are programs that provide scholarships to low income gardeners and adapted plots for people with disabilities.
Each garden has a site coordinator who communicates with members about monthly meeting, special events and other activities.
Monthly fees cover such things as:
60 sq ft garden plot
Drip irrigation on a timer
Water
Access to shared garden tools
Access to shared compost
A quarterly newsletter
Seasonal planting Guides
Monthly garden education meetings
Periodic Freebies such as seeds, plants, and other garden materials.
Benefits of Community Gardens Include:
Community gardens help you produce tasty, nutritious and pesticide free food.
They create the opportunity for recreation, exercise, stress relief and education.
It promotes community development and ecoonomic oportunities.
Social interactions and friendship building is a side effect.
Gardens reduce family food budgets, encourages self reliance,conserves environmental resources and preserve green spaces.
Neighborhoods with community gardens have reduced crime by having people present and eyes on the street.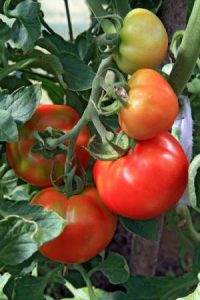 Where to find Community Gardens in Tucson
Apollo Garden: 265 W. Nebraska, Tucson, AZ, 85706, Community Gardens of Tucson 795-8823
Arizona's Children Association Garden: 2700 S. 8th Ave, Tucson, AZ, 85713, Community Gardens of Tucson 795-8823
Benedictine Monastery Garden: 800 N. Country Club Road, Tucson, AZ, 85716, Community Gardens of Tucson 795-8823
Blue Moon Garden (Tucson House): 1501 N. Oracle, Tucson, AZ, 85705, Community Gardens of Tucson 795-8823
Challenger Garden: 100 E. Elvira St., Tucson, AZ, 85756, Community Gardens of Tucson 795-8823
Chaverim Garden: 5901 E. 2nd Street, Tucson, AZ, 85711, Community Gardens of Tucson 795-8823
Davidson Garden: 3950 E Paradise Falls Dr., Tucson, AZ, 85712, Community Gardens of Tucson 795-8823
Doolen Garden: 2400 N. Country Club, Tucson, AZ, 85701, Community Gardens of Tucson 795-8823
GD2 Garden: 19XX N. Bell Ave, Tucson, AZ, 85712, Community Gardens of Tucson 795-8823
Highland Vista Garden: 5300 E. 7th Street, Tucson, AZ, 85711, Community Gardens of Tucson 795-8823
Homer Davis Garden: 4250 N. Romero Rd., Tucson, AZ, 85705, Community Gardens of Tucson 795-8823
Keeling Garden: 2919 N. Los Altos, Tucson, AZ, 85705, Community Gardens of Tucson 795-8823
L&K Gin Family Garden: 1401 N. Riverview Blvd., Tucson, AZ, 85745, Community Gardens of Tucson 795-8823
Mansfeld Park Garden: 2000 N. 4th Ave., Tucson, AZ, 85705, Community Gardens of Tucson 795-8823
Mary Meredith (Duffy) Garden: 755 N. Magnolia Ave., Tucson, AZ, 85711, Community Gardens of Tucson 795-8823
Mountain Vista UU Garden: 3601 West Cromwell Drive, Tucson, AZ, 85741, Community Gardens of Tucson 795-8823
New Spirit Garden: 8701 E. Old Spanish Trail, Tucson, AZ, 85710, Community Gardens of Tucson 795-8823
Nottinghill Garden: 2660 N. Alvernon Way, Tucson, AZ, 85712, Community Gardens of Tucson 795-8823
Presidio Garden: 34XX E. Presidio, Tucson, AZ, 85716, Community Gardens of Tucson 795-8823
Pueblo Garden: 3500 S. 12th Ave., Tucson, AZ, 85713, Community Gardens of Tucson 795-8823
Rincon Mountain Garden: 8445 E. Tanque Verde Rd, Tucson, AZ, 85749, Community Gardens of Tucson 795-8823
Sabino Vista Garden: 31XX N. Rowe Lane, Tucson, AZ, 85750, Community Gardens of Tucson 795-8823
S.A.R.G. Garden: 1627 N. Stone, Tucson, AZ, 85705, Community Gardens of Tucson 795-8823
Sewell Garden: 425 N. Sahuara Ave, Tucson, AZ, 85711, Community Gardens of Tucson 795-8823
St. Demetrios Garden: 1145 E. Ft. Lowell Rd., Tucson, AZ, 85719, Community Gardens of Tucson 795-8823
St. Gregory Garden: 3231 N. Craycroft, Tucson, AZ, 85712, Community Gardens of Tucson 795-8823
Sunrise Garden: 5301 E. Sunrise, Tucson, AZ, 85718, Community Gardens of Tucson 795-8823
Ventana Vista Garden: 6085 N Kolb Rd, Tucson, AZ, 85750, Community Gardens of Tucson 795-8823
Verdugo Park Garden: 938 S. Verdugo Avenue, Tucson, AZ, 85745, Community Gardens of Tucson 795-8823
Wilson Garden: 33XX N. Wilson, Tucson, AZ, 85719, Community Gardens of Tucson 795-8823
Contact info
You can contact Community Gardens of Tucson by phone, email or mail:
Community Gardens of Tucson is a 501(c)3 organization.
by phone at 520-795-8823
by email at admin@communitygardensoftucson.org
by mail at P.O. Box 65900, Tucson, AZ 85728