Decorating and Storage Ideas
One of the great things about lofts for decorating and storage ideas is that they typically have a lot of wall space. Maximize floor space by thinking up. How can the 14″ high wall be used for function and design at the same time?
Look for tall dressers, book shelves and armoires. A great place in Tucson to shop for modern, functional and space efficient furniture is Coppenhagen on Ft.Lowell. They also have a cool warehouse / outlet with floor models etc. The outlet is on Ajo Road and has some great clearance prices.
Another great place for small, space efficient furniture is IKEA. There is one located about an hour and fifteen minutes from Tucson, just before Phoenix. It is easy to get to since it sits right off the I-10 freeway.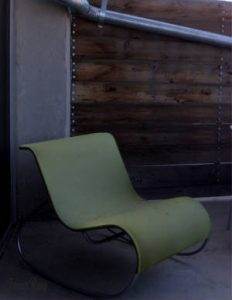 When you buy funiture for you loft, think multi purpose. Coppenhagen has glass dining room tables that work great in a smaller space. Glass is great because you can see the floor through the glass and that makes the space feel larger. Some of the glass tables have glass leaves that automatically pop up when you pull on the ends of the table. Now you have more seating if you need.
Look for tables, beds, sofas and ottomans that have hidden storage areas.
Folding chairs and tables easily store when not in use. These come in handy for small, outside balconies and patios usually found in the lofts.
If you need a desk, check out the rolling desk / hutch at Coppenhagen. It holds a lot of office supplies and equipment.
Also, Use stack-able storage bins for out-of-season items. Storage bins can go under beds, stack inside the laundry area or a closet.
More Info
For more information about the availabilty of lofts in Tucson, contact Tony Ray.
Photos are available on the pages for each of the loft projects listed below.
For extensive information about The Academy Lofts, The Barrio Metalico Lofts, The Culla di Arte Lofts, The Dos Pedros Lofts, The Indigo Modern Lofts and The Ice House Lofts: www.SeeTucsonLofts.com More photos, more videos, more articles and more info about Tucson Lofts. Or call me direct at (520) 631-TONY (8669).