Hi, I'm Tony Ray Baker and I'm Darren Jones and we're coming to you live from the Tierra Antigua Realty office in Downtown Tucson. This is our space and if you see flashes going by, it's the paparazzi lined up outside the window taking pictures of our live show.
Things To Do in Tucson
Classic Car Show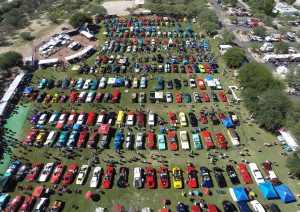 What's going on this weekend? First, we're going to talk about the Car Show, which is appropriate as there are cars driving by right now 🙂 Rotary Club is having their Classic Car Show, there's over 400 cars, it's up at St. Gregory school on Craycroft and they're giving away a brand-new convertible Corvette! It's a raffle to raise money so please go by and make sure you write my name on the ticket 🙂 It'd be a really nice gift 🙂 The show goes until four today.
U of A Family Day with Wilbur and Wilma
If you're not gonna be in that part of town, U of A is having a family day with Wilbur and Wilma Wildcat Playground! They have a full playground of blow-up toys, like the bouncy slides, and then food truck will be catering food out there for the adults, and there's probably beer and wine, I'm just not sure.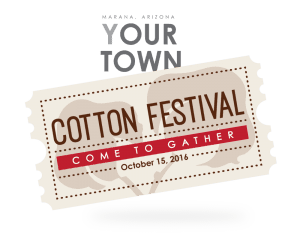 Marana Cotton Festival
A little further North in Marana you have the Cotton Festival and Chili Cook-off! It's raising funds for the Marana County Community Food Bank, which is really a perfect charity event. They also have a big bale of cotton and they do demonstrations. Come for the music and food!
Glam Bash
The other thing we have today is Glam Bash! It's shopping, cocktails, and a chick flick at the Fox Theater right here in downtown Tucson. Thats a great option if you're not into cotton…
HellDorado Days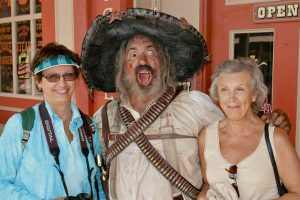 Helldorado Days is in Tombstone and will occur next week, so for a fun thing to do go to HellDorado in Tombstone! They do reenactments which are a lot of fun for the family, they have a parade, they have a reenactment of the shootout at the O.K. Corral… it's just fun! If you haven't been there in awhile, go check it out!
Speaking of Tombstone, if you want a full day of fun, get tickets to the early morning Karchner's Caverns, then go down there and see the caverns. Or, go late afternoon when it will be warmer going the cave and than in the morning, then go to Tombstone and do HellDorado.
Dusk Music Festival
Also, next weekend, what is a Dusk Music Festival? These are great musicians and you should know their names: RL Grime, Matt and Kim are going to be there and i'm not talking about Matt and Kim Clifton, the owners of Tierra Antigua Realty 🙂 Matt and Kim, A-Track, RL Grime, and some DJ Mustard, not ketchup 😉 It will be held at the Rillito Downs!
Tony's Tech Tip
Windows 10 problems, right 🙂 The newest Windows 10 release is slowing down computers and causing some odd mal-functions; if you're having any of those issues i am going to extend myself to you, reach out to me by email TonyRay@SeeTucsonHomes.com. If you send me a message or you call me, i will send you the little instructions on how to fix your computer; it's really simple but it's like 10 little things you follow and you gotta do, so if you want those instructions you can call me at 520 631-8669. Or send me an email to TonyRay@SeeTucsonHomes.com and i'll get you that list of instructions to fix your computer so it runs better with the new Windows 10. It's just a little buggy glitch, it's not near as dysfunctional as iOS 10, which has screwed up my iPhone.