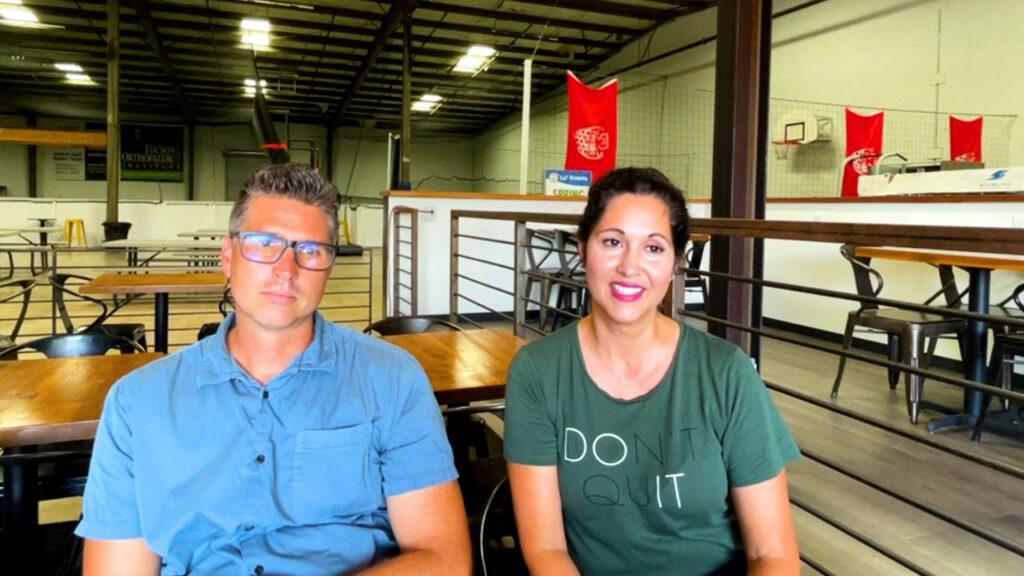 Darren Jones
Can you tell us a little bit about what it was like working with the Tony Ray Baker group to purchase, to actually market and sell your home.
Rose Faitsch
So just a little background, We had four bungalows in Armory Park, and we probably had almost 54 units.
Corey Carpenter
They were listed once construction started.
Rose Faitsch
And so we were looking to see gosh, who would make such fantastic realtor. And actually, Tony Ray was introduced to us by Rob Paulus Architect. And so I called Tony Ray and introduced myself…
Corey Carpenter
I would say one on he was on board, We sold these houses in about 4 months, maybe a little sooner. This is a complicated project we had gone through several evolutions of how we Market these things. And we Tony came and had a plan, understood the project from when we initiated it. And I mean, I thought the value he brought was he was able to kind of understand who was buying our houses and how we could negotiate and pricing. And I don't know, I think that's I think that's where it really where he shined as a sellers agent.
Corey Carpenter
It felt like we were in good hands the whole time. I never once thought we should try or do something different. And really I felt I was in good hands. I was, it was comfortable.
Rose Faitsch
You know what? One thing That really struck out that I remember now is I remember when we met with Tony, He said, know what Rose, A lot of people are kind of curious about downtown. They realldy don't know what Armory Park is like, I think, we need to educate and show people what's going on back here. Look at all these movement and this transition and people aren't aware. I feel that's what you're going to Trolley Tours started and was doing all that, but just the commitment and dedication hundred percent.
Corey Carpenter
It's the it's the details that really win a deal. So when Tony came in, he put in an iPad that was on autorun and it had this story of what's happening in the area and what's to come and development. And I watched it myself. And I thought, yeah, maybe I should keep with these guys. Oh my God,
Corey Carpenter
The details are really what made I would say, it's more than details, you have two likely you're working with, and then you have to know that they have your back and Tony both of those things
Rose Faitsch
You're in good hands with Tony Ray Baker