Budget Pest Control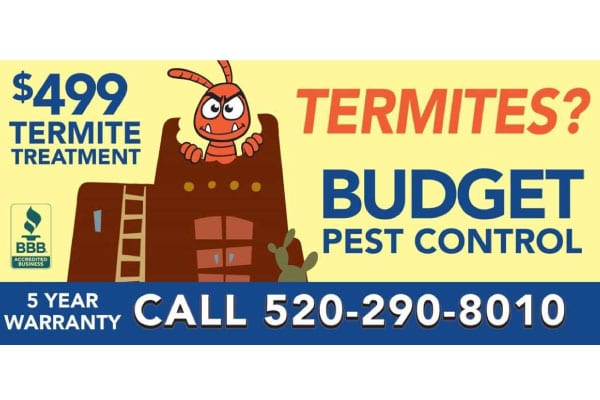 My Description:
I've had the pleasure of working with Brian for approximately 20 years. I've always appreciated how thorough and honest he is when doing our termite and wood destroying organism inspections. Budget also offers monthly pest control at a very reasonable price, without requiring you to sign a contract. This provides flexibility to utilize his services on an as needed basis.
Service Description:
Budget Pest Control is a locally-owned company that has been servicing Arizona since 1997. At Budget, we believe in better service through science and technology. Our technicians are Arizona State certified, insured and highly trained. We use professional pest control products and techniques to solve your pest problems. We service both commerical and residential properties.