Phone: (520) 628-9699
Website: https://www.bartlett.com/locations/tucson-az.cfm
Address: 2035 E 14th St, Tucson, AZ 85719
Google Reviews
Bartlett Saved Us Over $10,000!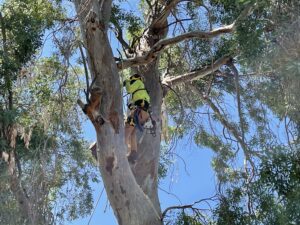 Bartlett Tree Experts is a fantastic local company that serviced several large trees at two separate properties. The trees were showing their age and one was infested with spider mites, a huge issue that could have killed the tree! Some of those trees have been there for over 80 years, so we were dedicated to preserving the trees for ourselves and our neighbors. That's when we gave Bartlett a call.
They came out that same day and assessed the damage for the various locations, then generated a plan of action for us to save the trees. It seems like the very next day they promptly showed up at the scheduled time and began climbing onto the tree with a large crane and several friendly tree service experts. I remember looking out of the window and seeing people darting back and forth along the branches, it was like we were in Avatar!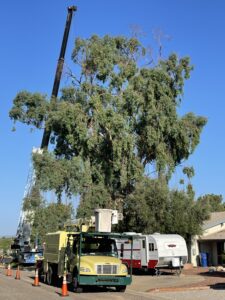 Over the course of the next few days, they proceeded to remove dead brush and treat any bug infestations. During the work, they were able to remove a particularly nasty invasive beetle species that was boring into the tree. The painstaking detail and loving care they showed towards the service brought the trees back to life and they now look magnificent. We regularly receive comments from neighbors about how terrific they look and how appreciative the neighbors are that we cared enough to respect these trees. All in all, it was one of the most pleasant and professional experiences I have had with a service company in a long time. I highly recommend the Bartlett Tree Experts for any large-scale cutting operations you might need for your property.
Tony Ray 🙂
Bartlett Tree Experts Photo Gallery