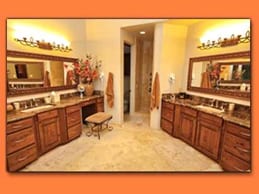 My Description:
I had the privilege of working with Lew and his team on my outdoor kitchen project. Lew was knowledgeable of what works best outdoors and what colors worked well with the stone surround. His team installed a granite countertop that required quite a bit of cutting. They installed it perfectly. It was a large job and they included us in every decision. I am thrilled beyond belief and I am now inspired to purchase a new countertop for my indoor kitchen!
Service Description:
The kitchen is the heart of the home. Owner, Lew Meinhausen, has over 25 years of kitchen and bath design. He knows kitchens and baths inside and out. He can expertly guide you through the sometimes overwhelming experience of remodeling or new construction.