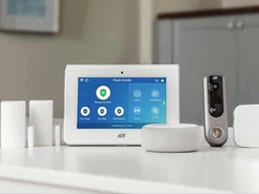 My Description:
I had the opportunity to meet Sharon when she came to my rescue regarding an improper installation by another company. She came to my house, did an assessment of my needs and built a plan to meet all my home security needs. She also provided her cell number, directing me to call her with any questions or problems. She also made herself available to be at my home for the removal of the other companies' inventory, to ensure a proper removal took place. She is a full, end to end service provider.
Service Description:
At ADT, we understand that the most important service we can offer to you is to protect the security and tranquility of your family and home. To us, this means more than just installing a home security system in your Tucson, AZ home. We have been the leading home security company for over 140 years.