Rita Ranch Dental Group and Orthodontics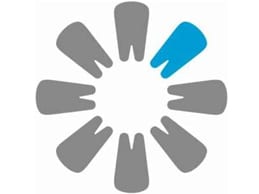 My Description:
My family was with the same dentist for over 30 years. For so many years, I would go into the office and they would cover me in a giant lead bib and put hard little x-ray squares in my mouth and make me bite down and not move and then do it again and again!
I always felt nervous that the technician would run from the room for each picture. $250.00! For obvious life threatening painful pics of my teeth! Really?
Then, one magical day, David called me about buying a home. We met and as I got to know him, I found out that there was new technology available in the dental realm. I visited his office and I was amazed.
My first visit meant x-rays and I was prepared. David's really nice dental assistant walked me into a room and told me to stand still. A machine quickly moved around my head and poof; x-rays were done. I was pretty sure that she was confused. To my surprise, painless x-rays are a real thing. Way less money.
I love Rita dental. Everything about it is awesome. Great staff, the latest technology and very good prices. Tell them Darren and Tony Ray sent you.
Service Description:
Our friendly and knowledgeable staff in Tucson is committed to meeting your needs as a patient with comprehensive care using advanced, proven technology. Modern equipment helps make us one of the most technologically advanced offices in the area. It enables us to be faster, less invasive and more efficient while offering the highest level of dental care at an affordable cost to you. We are proud to offer general and specialty services! We also offer select Saturday and Sundays! Please call the office for further details.