Old Tucson Studios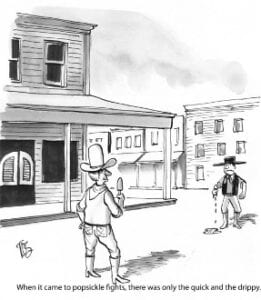 Take a trip to the old west just minutes from Tucson. Old Tucson Studios served as the film set for over 300 Hollywood movies.
We don't mean to be dropping names (well, okay, yes we do), but movie stars Robert Mitchum, Billy Young, Ronald Regan (yep, the former president), John Wayne, Paul Newman, Frank Sinatra, Clint Eastwood, Kirk Douglas, Kurt Russell, Russell Crowe, Sharon Stone and Leonardo DiCaprio are just a few of the big name Hollywood types who have filmed movies at Old Tucson Movie Studios.
Old Tucson Studios is not just a movie set, though. It is full of history and attractions that bring to life the old west. You will get to walk the dusty streets of the old west while taking in the western culture. Flying stunt shows, live gunfights, musical revues and much more will keep you entertained. Old Tucson Studios is a family friendly park that has many attractions geared towards children, so be sure to take the kids and head out for some fun in the Wild Wild West.
Tickets include all attractions and cost $16.95 for ages 12 and over, $10.95 for ages 4-11 and kids 3 and under are free. Right now Old Tucson Studios is running a special for Arizona residents: Buy one ticket, get one free.
Also, if you have never checked out Old Tucson Studio's Nightfall that happens around Halloween time, you should definitely check it out. It's fun for the whole family (and scary, too). So, go check out Big Jake's BBQ or stop in for a drink at the Grand Palace Saloon. Tell them we sent you, pardner!