Catalina State Park
Catalina State Park is located just north of Tucson and is an easy drive up Oracle Road. 5,500 acres of foothills, streams, canyons, desert life and wildlife make up Catalina State Park.
There are areas for bird watching of over 150 species of birds, hiking trails, a full campsite with showers and RV hookups, picnic tables (for day use), grills, walking trails, equestrian center (that's right, if you want to ride a horse through the park you can bring your own or rent a horse at Pusch Ridge Stable.
Catalina State Park is part of the Coronado National Forest.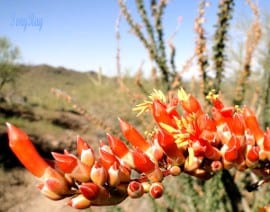 We recommend Catalina State Park for a day away from Tucson. Even though you are only minutes away from Tucson, you will feel like you are on a mini-vacation. It is a great place to pack up the family and head out for some hiking and picnicking.
Tony Ray and his family spent many days there when he was a kid. Walking through the streams of cool water and hiking the trails are favorite memories. It's not too expensive for day use. Park entrance fees are $7.00 per vehicle, $3.00 per individual and bicycle. So, it's more economical to grab some family and friends and make a day of it. There are picnic tables and grills you can use if you want to eat there.
We recommend you dress appropriately (close toed shoes and protection from the sun) and take plenty of water with you, especially if you plan to hike in Catalina State Park. Even if you are playing in the water, there are dangers with the sun so wear a hat and cover up and you should be fine and having a ball. Check their website for pricing information.