Tucson's music community is growing quickly thanks to the Historic Rialto Theatre. The Rialto hosts a large number of Tucson's concerts. It has given smaller bands that can't (or choose not to) book large arenas the opportunity to stop in our awesome city!
Rialto Theatre History
Established in 1920, the Rialto Theatre has been one of the best places to visit in Tucson for almost a century. It started out staging plays and silent films during the roaring twenties. Currently, it is a downtown Tucson hotspot for all different types of musicians and their fans. To give you a taste of their diversity, recently Foster the People, Tech N9ne, and The B-52s have all played shows at the Rialto.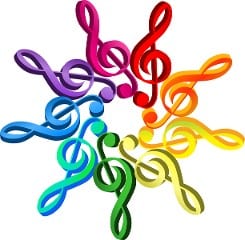 While seeing a show at the Rialto you can enjoy beer, wine, and cocktail selections from their bar. The atmosphere is relaxed prior to the show. The crowd behavior truly depends on the band playing. Additionally, the walls of the lobby are filled with autographed concert posters from the past.
The Rialto Theatre has recently undergone renovations making their venue more suitable for Tucson weather by putting in air conditioning!
Purchasing Tickets at The Rialto
To purchase tickets to a show, you can visit their website, or their box office, which is open 12-6pm Monday through Friday. Additionally, you can also buy tickets at local Bookman's locations (sometimes for a discounted price!)