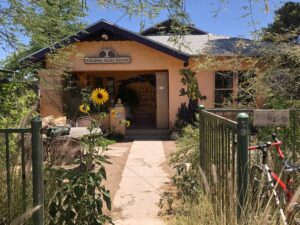 If you've ever had a passing interest in the clay arts, there's a place for you here in Tucson. For a lot of people working with clay is a form of art therapy. Whether it's molding a sculpture or on a throwing wheel the Tucson Clay Co-op is the perfect place to explore and discover a new love or come back to an old one.
There are a ton of learning options at the Tucson Clay Co-op and we're happy to report that they take Covid precautions seriously. While they have both an indoor and outdoor area for working and firing, the indoor facility is only available to those with proof of vaccination or a negative test within 72 hours of your class.
The Classes
Once you've decided to go for it, you'll have to narrow down the choices. They do offer private Zoom wheel classes if you're homebound or immunocompromised and can't get out. If you can attend classes in person, you have a few to choose from. All classes are 8 weeks long for $135.
Creative Clay: Wheel and hand-building classes, offered both inside and outside. This class is offered for beginners, intermediate, and all-level artists. Instructors will walk you through clay projects either on the wheel or hand sculpted.
Mosaics with Paul: Let Paul take you through the process of creating a beautiful work of art out of pieces and shards of ceramics and glass.
Independent Glazing Study: Experiment with a variety of glazes to find out what sings to you so you can add the perfect last touch to your ceramic work.
The Tucson Clay Co-op also offers practice hours and firing cervices for the more experienced artist who doesn't need guided study.
But Wait, There's More!
In addition to great class offerings, the Tucson Clay Co-op also has Family Classes, Kids Classes, and Play With Clay sessions. A family of four gets 3 hours to play with no instructor or your first hour with an instructor for 1 hour at an additional fee. The purpose of this session is to just work and play with the clay. However, if you make something you truly want to keep you can pay for the firing service. The price depends on the weight of the piece.
If you don't want to be artsy but do want to support the co-op you can. Purchase some of their member made pottery to help keep the lights on.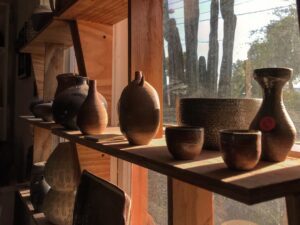 The Tucson Clay Co-op
3326 North Dodge Boulevard
Tucson, Arizona 85716
917-705 -3803
tucsonclaycoop@yahoo.com