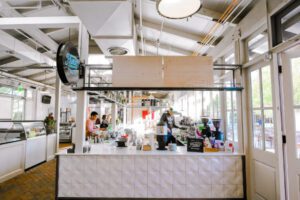 Phone: (520) 333-7146
Website: https://www.prestacoffee.com/
Address: 2502 N 1st Ave #100, Tucson, AZ 85719
Google Reviews
Named Best Coffee in Arizona 2019 by Food & Wine Magazine. "Every thing about Presta, from the coffees themselves, to the shops to the typically great service, is essentially where it need to be".  (Food & Wine Magazine). If coffee isn't your drink of choice, they have a wide variety of teas to try. The atmosphere is funky, hipster!