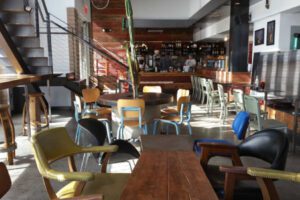 Phone: (520) 623-4477
Website: Caffe Luce
Address: 245 E Congress St, Tucson, AZ 85701
Google Reviews
This is a great place to visit if you are looking for a quiet, comfortable spot to catch up on some work or research. Comfortable, vintage furniture. They make great vegetarian sandwiches and also serve alcohol. The staff is genuine and well trained. Try the banana bread. You won't be sorry!